Centro Well Construction Optimization Platform
Synergize Performance, Deliver Precision
Introducing the energy industry's most advanced well construction, operations-driven solution—providing exceptional collaboration, enhanced transparency, and advanced agility for all asset procedures and processes.
Go beyond conventional rig-to-office data transfers to leverage decades of industry expertise by seamlessly integrating multidisciplinary fields.
UNIVERSAL COMMAND OF MULTIDISCIPLINARY RIGSITE OPERATIONS
This cohesive collaboration platform elevates the power of predictive algorithms, best practices, and continuous performance improvement for the ideal vendor-neutral stage that promotes safety, cost reduction, and emissions management.
Take advantage of an end-to-end solution that seamlessly integrates all well data for advanced multi-domain viewing and real time analytics of your operations. CENTRO is the ultimate well construction command center for flawlessly optimized wells.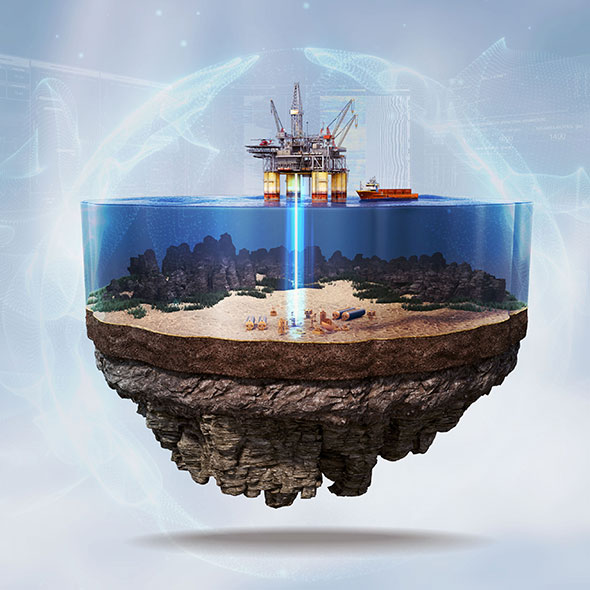 MONITOR AND COLLABORATE THROUGH UNIFIED DATA
Fully integrated, multidomain management
Intuitive interfacing
Integrated multidomain datasets
Edge-enabled platforms
Cloud and on-premises architecture
Multiple data protocols
Centralized collaboration
OPTIMIZE WITH ENGINEERING AND A.I. MODELING
Fieldwide analytics and value-added well delivery
Dynamic engineering models
Intelligent algorithms
Early hazard prevention
Continuous predictive analytics
Smart alarms and alerts
IMPROVE WITH CONTINUOUS PERFORMANCE ANALYSIS
Market-leading efficiencies and best-in-class benchmarking
Performance benchmarking
Single well analytics
Multi-well performance improvement
Baseline performance analytics
Team analytics
KPI accuracy
Experience The Power of Real Integration