Tubular Running Equipment
Rely on a comprehensive selection of innovative tools

We offer a diverse family of tools—such as bucking units, positioning devices, power tongs, and power units—for purchase. Permanently installed on your rig, our field-proven equipment increases tubular-running efficiency for your onshore and offshore operations.
Handle your tubulars with the right tools
Tubular Handling Equipment
We provide a comprehensive and interrelated portfolio of tubular handling technologies—such as tongs, iron roughnecks, elevators, and spiders—to meet your technical and economic expectations in onshore, offshore, or deepwater operations.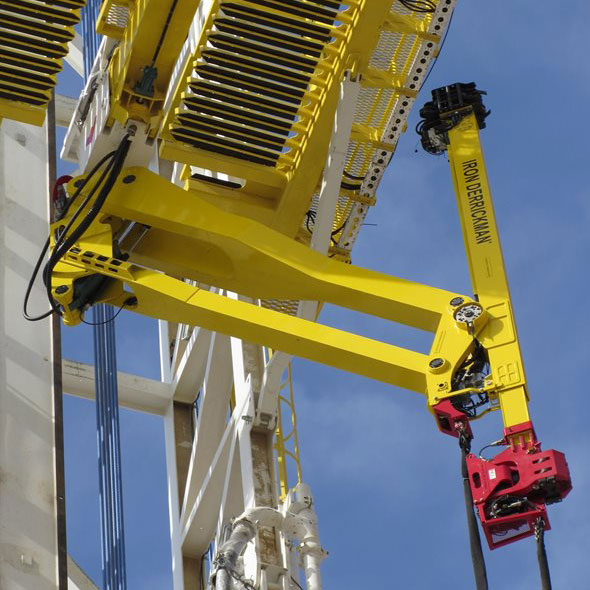 Manipulate rig-floor tools and pipe with mechanized devices
Positioning Equipment
Our mechanized positioning devices enhance safety by enabling one-man operation of iron roughnecks and power tongs and stabber-free centering of pipe for makeup.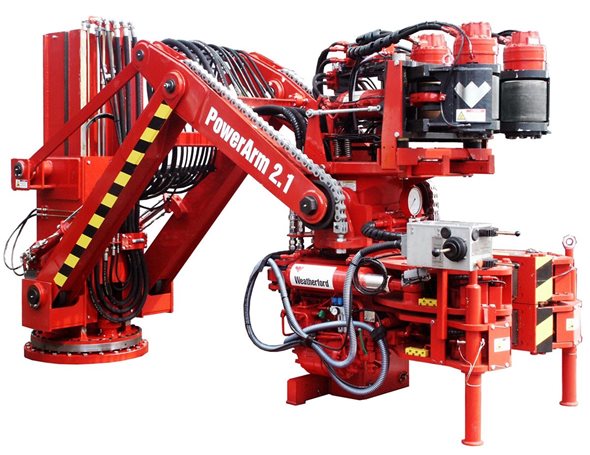 Reduce time on the critical path with offline makeup and breakout
Bucking Units
From the pipe mill to the oilfield, our bucking units help you to automate makeup and breakout and verify the integrity of all connections—such as couplings, tubulars, and bottomhole assemblies—before running operations at the rigsite.
Monitor and control equipment and connections
Torque Monitoring and Control Systems
Equipment with remote capabilities helps you to manage work away from the rig floor. Our equipment includes control systems that enable safe operation of Weatherford equipment and torque-monitoring solutions that allow for real-time monitoring of premium-pipe connection integrity.