Flow Measurement
Transform production with real-time flow intelligence

Elevate your bottom-line with continuous flow-measurement solutions that surpass all conventional methods. Get split-second precision and real-time insight that informs your production strategy for every well environment from heavy oil to wet gas to subsea.
ForeSite Flow is the world's first flow-measurement solution driven by Production 4.0 intelligence. This multiphase breakthrough delivers full-range flow insight for individual or group wells in real time and without a nuclear source.
Monitor your well or field for all phases
Separation-Based Multiphase Flowmeters
Our Red Eye® multiphase metering system (REMMS) provides real-time flow rate information by combining compact gas separation technology with advanced liquid and gas metering. The technology replaces conventional two- and three-phase test separators, and offers a smaller footprint compared to gravity-based separators.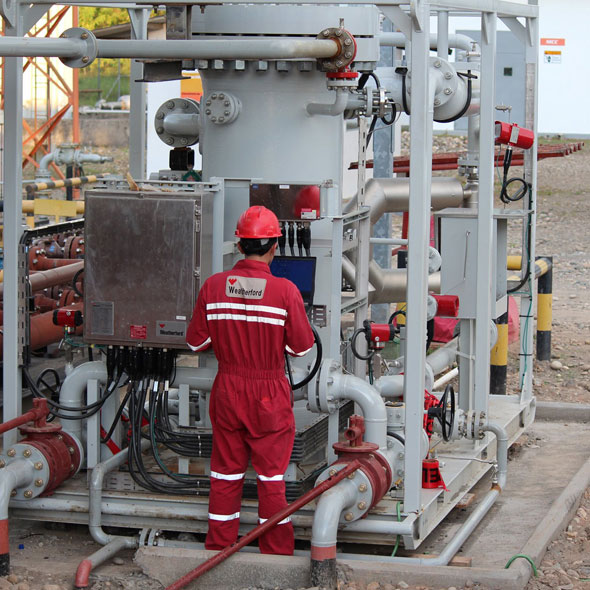 Maximize Profitability with Precision Flow Data