Drilling with Casing
Increase efficiency and mitigate hazards with simultaneous drilling and casing

Simultaneous drilling and casing operations accelerate well construction, reduce risk exposure, and mitigate potential hazards. Using our DwC™ drilling-with-casing or DwL™ drilling-with-liner systems, you can drill, ream, run, set, and cement your casing or liners in a single trip. Our DwC systems are compatible with our OverDrive™ casing-running and drilling system for added benefits.
Drill in any environment to the planned depth
Casing Drill Bits
Our unique Defyer® bit series provides custom solutions for DwC operations in virtually all conditions. With temperature ratings up to 400°F (204°C), the bits enable casing drilling across soft, medium, and hard rock formations. And, they can be drilled out with the planned BHA, which eliminates the need for dedicated drillout trips.
The bit design includes a selectable blade count and configurable cutter size to suit your formation type and application. Mounted on the face of the tool, the polycrystalline-diamond-compact cutters maximize drilling efficiency and durability.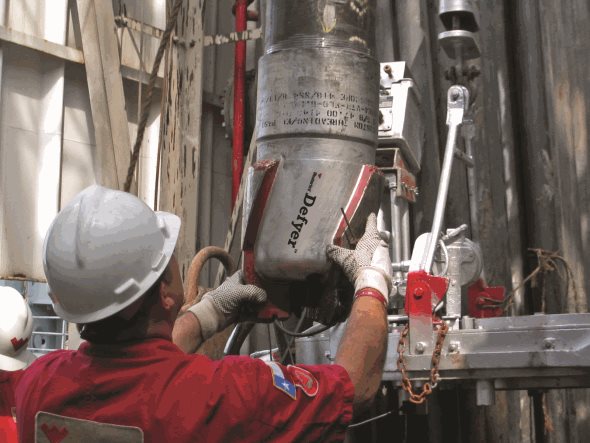 Further enhance drilling and casing performance
Drilling-with-Casing Accessories
We offer various enhancements—including our rubber-lined DwC centralizer, torque ring, and float collar—to complement our DwC and DwL services.
Our rubber-lined DwC centralizer provides superior performance and extreme durability throughout the casing-drilling operation. The lightweight centralizer makes installation simple, reduces friction and casing wear, and optimizes fluid bypass. Our easy-to-install torque ring substantially increases the torque rating of buttress, STC, or LTC connections. Our field-proven float collar offers both backpressure capability and drillability.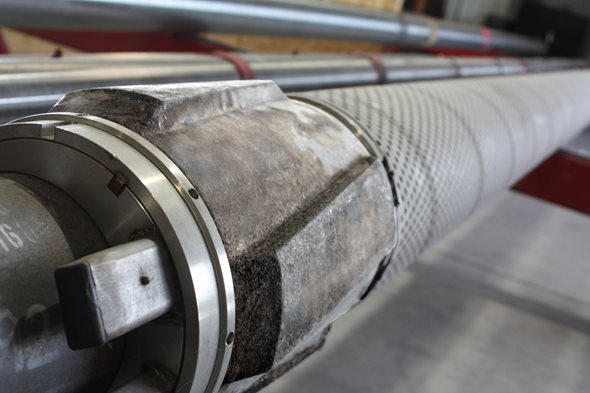 Discover more about casing drilling