Xpress™ XT Pressure Balanced Liner System
Achieve secure-and-reliable well integrity, even in the most severe downhole environments
The Xpress XT pressure-balanced liner system integrates a high-performance liner hanger and a packer on a single-piece mandrel. This allows unrestricted pressures and flow rates during deployment – eliminating the possibility of presetting the liner hanger or premature release of the running tool. Xpress XT de-risks liner installations with its unique setting mechanism that maintains a pressure-balanced environment throughout deployment, even in the most challenging well conditions. Xpress XT is ideal for all liner-system installations, including HPHT, drill-down, ream-down, extended-reach, and floating-liner operations.
Enables low-risk installations and reliable depth-placement
Surge-resistant system withstands high-pressure circulation and sudden pressure changes to prevent premature setting of hanger or release of running tool during installation.
Unique Multi Pack-Off System
Maintains a pressure-balanced environment during the installation process. The system-design tolerates use of lost-circulation material (LCM) during deployment.
High-Torque Running Tools
Permit ream-down capability with 50,000 ft-lbs of torque at the liner top.
Mechanical Locking System
Prevents pre-setting of liner-top packer and liner hanger during run-in hole operations.
Patented Floating Junk-Bonnet System
Prevents debris from entering the liner system during deployment.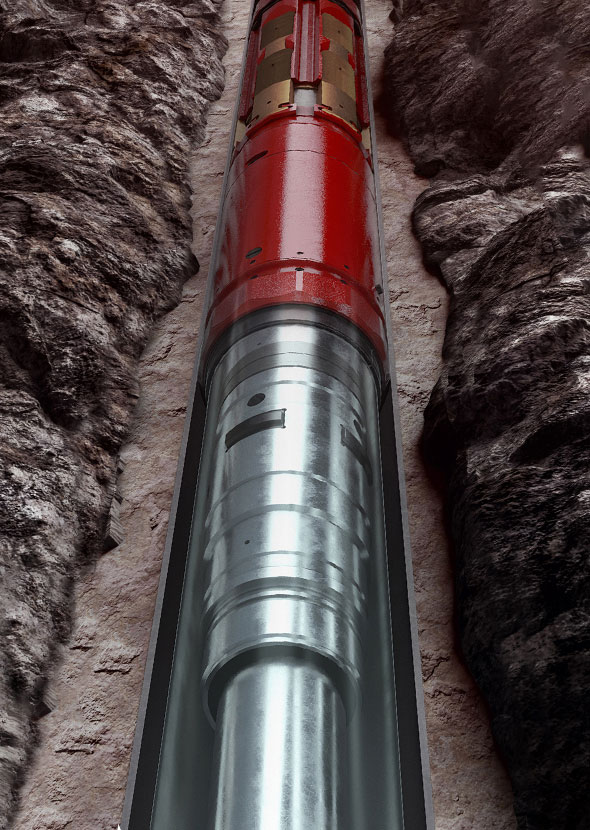 Single-Trip Liner Setting
Provides simplified hanger activation and time-saving efficiency
Single ball-drop activation of pressure-balanced R-type running tool and retrievable seal mandrel reduces installation time for fast activation and cement placement.
High Setting Forces and Debris-Tolerant Features
Allow setting in the toughest environments.
Secondary Release Mechanism
Ensures recovery of running tools.
Rotation or Reciprocation During Conditioning and Cementing Operations
Provides enhanced cement placement.
Industry-Standard SSR Dual-Wiper Plug System
Ensures accurate cement displacement.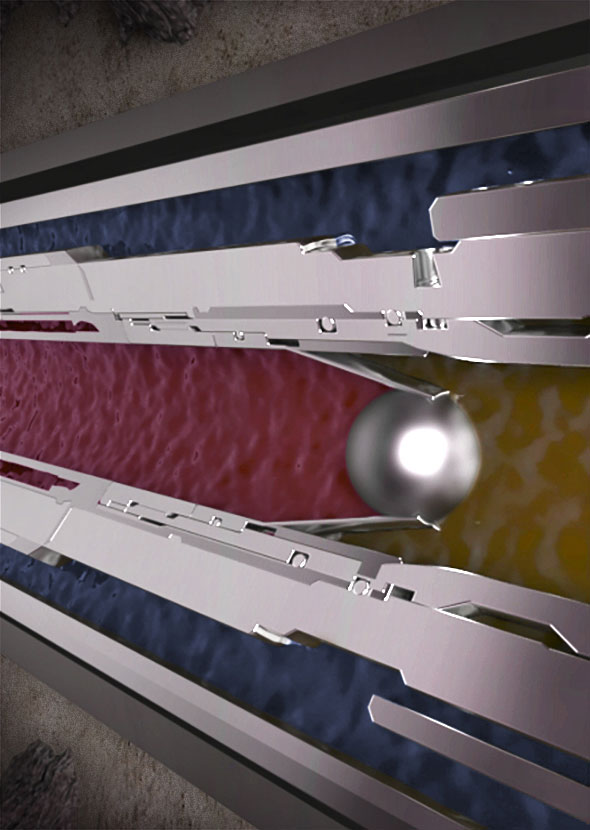 Provides long-term well integrity and reliability
API 19LH, VS1 rating holds strong at temperatures up to 400°F (204°C) and pressures up to 10,000 psi (68.94 MPa) for downhole reliability and life-of-well performance.
High-Pressure Gas Testing with Zero Bubble Acceptance
Meets API 19LH VS1 test criteria. Pressure and temperature reversals with combined loading of liner hanger and packer with PBR interface and tie-back validations rated to 10,000 psi, 150° to 400°F (66° to 204°C).
Customized Metallurgy
Elastomers, weight ranges, and threads configured to unique well environment for long-lasting durability.
One-Piece Mandrel
Eliminates internal connections and removes the risk of associated connection leaks for improved production performance.
Life-of-Well Performance Specifications
Include hanging- and hold-down capacities for long-term operational requirements.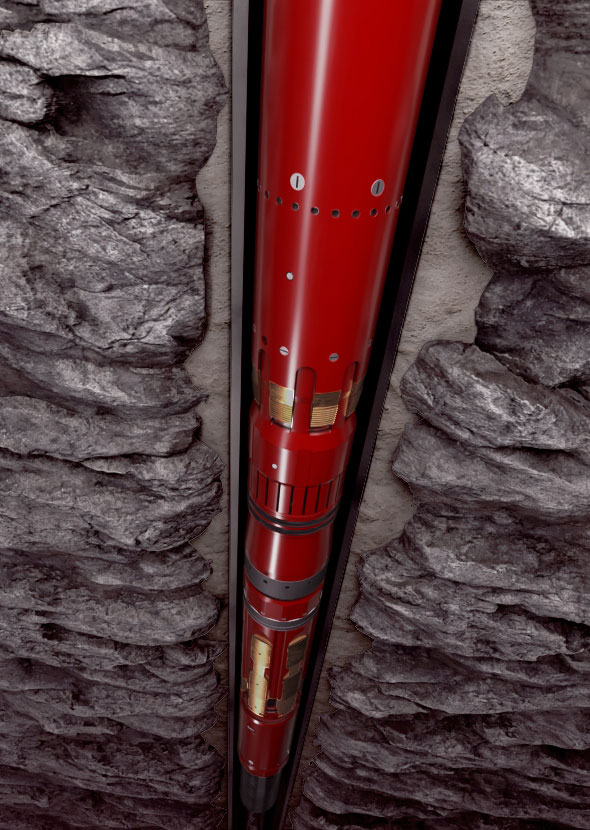 Extreme Performance for Extreme Conditions