Who We Are
Our Mission
Producing energy for today and tomorrow.
Our Vision
As a global leader in energy services, operators trust Weatherford to drive maximum value, streamline operations, and enhance safety. In partnership with our customers, we are committed to producing innovative energy solutions that are environmentally and economically sustainable to drive our industry forward.
One Weatherford Culture and Core Values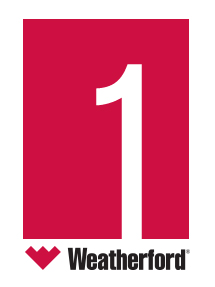 Individually, we are impressive. Together, we are unstoppable. We are One Weatherford. We seek out and value the unique perspectives of our world-class team and are committed to fostering a collaborative culture where everyone can grow and contribute.


Our culture is upheld by our never-ending commitment to operating sustainably with safety, quality, and integrity.

We are energized by our work and inspired to make a positive impact in our industry, for our customers, across our Company, and in our communities.

We operate with integrity, enable our people and teams to be successful, and are true to our word.

We are driven to deliver advancements that propel our Company, industry, and customers forward.

We commit to achieving long-term value for all our stakeholders by providing compelling and unique benefits through technology differentiation and operational excellence.