RFID-Enabled Technologies
Attain efficiency,
flexibility, and control
in challenging conditions
Radio-frequency identification (RFID) technology is bringing change to the oilfield.
Weatherford pioneered the use of RFID technology in downhole tools to open up more capabilities in drilling, cementing, and completion operations—particularly in deepwater or other challenging environments. Unlike conventional tools that use ball-drop activation, RFID tools feature full-bore inside diameters with no restrictions to hamper flow, impede future operations, or block the actuation of other equipment down the line.
INCREASE EFFICIENCY
Do more in less time
and with fewer trips
We deliver efficiency without mechanical limitations to improve your downhole operations.
RFID technology helps you to get more done in less time or in fewer trips. This field-proven technology gives you a new way to activate downhole tools and accomplish your objectives without the usual mechanical limitations. Whether you need single-trip drilling and reaming, intervention-free completion installations, or to switch between conventional and reverse cementing without pulling out of the hole, our full-bore RFID technologies get the job done faster.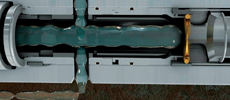 JetStream RFID drilling circulation sub
Actuate multiple downhole tools as needed
The JetStream RFID drilling circulation sub enables operators to control downhole circulation with the flexibility to execute multiple tool operations in a single run. Because there is no limit to the number of actuations, a single JetStream sub can be used to open and close downhole tools as many times as needed. And running multiple JetStream subs in tandem—with subs placed at strategic positions along the drillstring—increases functionality and flexibility. Now operators can clean wellbores, spot remediation fluids, and jet BOP stacks in just one run. With no ball seat to create a reduction in ID that would restrict flow rates, the full-bore drilling circulation sub facilitates higher annular velocity.
REAL RESULTS
1.5 DAYS AND $350,000 SAVED
in the Caspian Sea
Weatherford deployed the JetStream sub above a BHA with a conventional underreamer. The driller was able to access tools on the lower end of the BHA to perform multiple operations during the same trip.
By minimizing the number of trips required to complete drilling, the JetStream sub saved the operator 1.5 days of offshore rig time valued at approximately US$350,000.
TOTAL DEPTH ACHIEVED
in a North Sea well
Anticipating the risk of total fluid loss while drilling through a soft, porous formation in a challenging offshore well, the operator deployed a JetStream sub. The fluid loss rate reached 300 bbl/hr (48 m3/hr). The team actuated the JetStream sub 16 times to spot 29 LCM pills.
Precise spotting provided by the JetStream sub enabled the driller to bring the loss rate below 20 bbl/hr
(3 m3/hr) and reach total depth at 14,048 ft (4,282 m).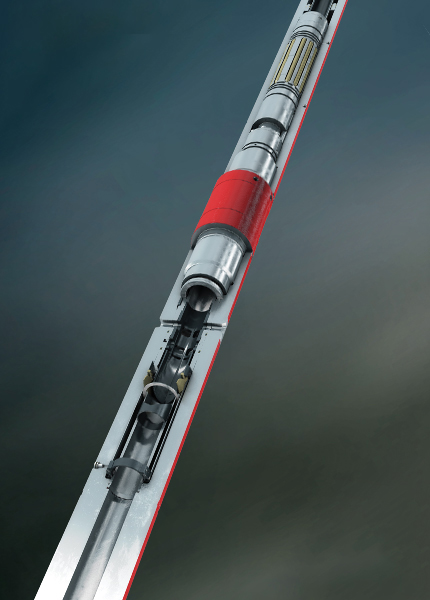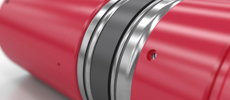 RFID Annular Safety Valve
Safeguard against unplanned gas releases
The RFID annular safety valve (ASV) system helps to prevent unplanned gas releases during gas-lift operations. Incorporating a high-pressure-rated production packer, safety valve, and RFID-enabled hydraulic communication sub, this ASV system achieves the performance associated with tubing-retrievable safety valves without the need of tubing intervention. Designed for high-risk offshore operations, the RFID-actuated ASV provides a reliable means of isolating gas in the lower annulus—without incurring high intervention costs. In addition to saving time and installation costs, the RFID ASV requires fewer specialized personnel on site, which enhances safety.
REAL RESULTS
SAVING DEEPWATER RIG TIME
in the Caspian Sea
RFID ASV eliminated intervention runs to drastically reduce completion time in 33 DEEPWATER WELLS and saved the operator $25 MILLION.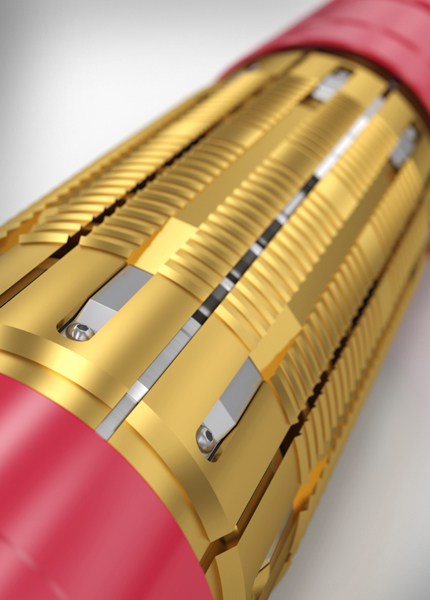 RFID TR1P™ single-trip completion system
Install upper and lower completions in just one trip
As the world's first and only remote activated, single trip deepwater completion system, the TR1P™ single-trip completion system sets the bar for completion installations. By enabling you to install the upper and lower completion in just one trip, our system simplifies operations and reduces completion installation times by as much as 40%. This game-changing deepwater solution combines RFID technology with elements of our premium completion technologies. By eliminating the need for control lines, wash pipe, wireline, coiled tubing, wet-connects, and workover rigs, this 100-percent intervention-free system simplifies completion installation.
REAL RESULTS
DELIVERING DEEPWATER COMPLETIONS SAVINGS
in Nigeria
In an ongoing field test for a deepwater oil and gas producer, the TR1P system saved 4 operating days compared to a two-trip upper and lower completions process. The customer projects a total savings of approximately US$200 million* for the entire 22-well campaign.
*Cost savings as provided by the customer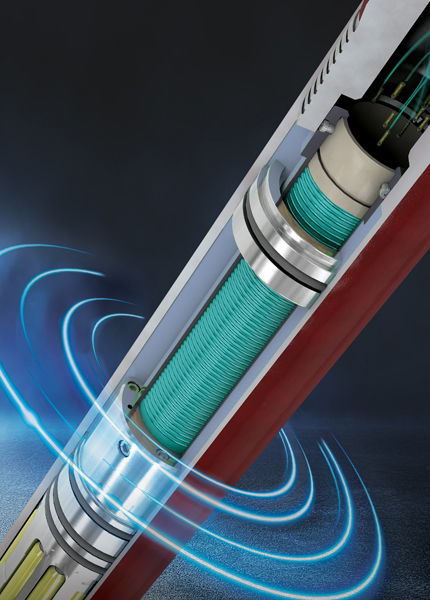 ENHANCE OPERATIONAL FLEXIBILITY
Quickly adapt to changing well conditions.
We bring the power of choice to your wellsite.
We help you get more done in less time. RFID technology lets you activate your tools an unlimited number of times—without requiring you to pull out of the hole. Whether you need single-trip drilling and reaming with unlimited activations or intervention-free completion installations our fullbore RFID-enabled tools get the job done faster.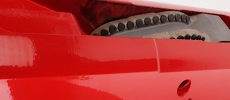 RFID RipTide® drilling reamer and RipTide Rathole Killer drilling reamer
Expand your wellbore on command
Our RipTide RFID drilling reamer enlarges holes by up to 25 percent beyond bit diameter. This reamer can also run in tandem with the RipTide Rathole Killer drilling reamer to double your reaming capabilities. Unlike conventional reamers, which can be unintentionally activated, the RipTide family of reamers is actuated by RFID command, to prevent accidental activation or deactivation and reduce the risk of sticking. RFID technology enables unlimited activations and deactivations—and full independent control for each reamer in your drillstring.
REAL RESULTS
ELIMINATING A CLEANOUT TRIP
Offshore Russia
Weatherford crews ran a RipTide drilling reamer in combination with a RipTide Rathole Killer drilling reamer. They pumped an RFID tag downhole to selectively activate the upper reamer while drilling, and later activated the lower reamer to open up the rathole interval. On-demand activation of the RipTide RFID drilling reamers enabled the operator to save 2 days of rig time by eliminating the need to pull out of the hole and make a dedicated cleanout trip.
SAVING A HOLE-OPENING RUN
Offshore Malaysia
The Weatherford RipTide RFID drilling reamer was placed in the drillstring below logging-while-drilling (LWD) tools and just above the bit. Upon activation, the drilling reamer opened the hole from 6.75 to 8.5 in. By eliminating a dedicated hole-opening run, the RipTide drilling reamer saved 20 hours of rig time valued at
US$453,000.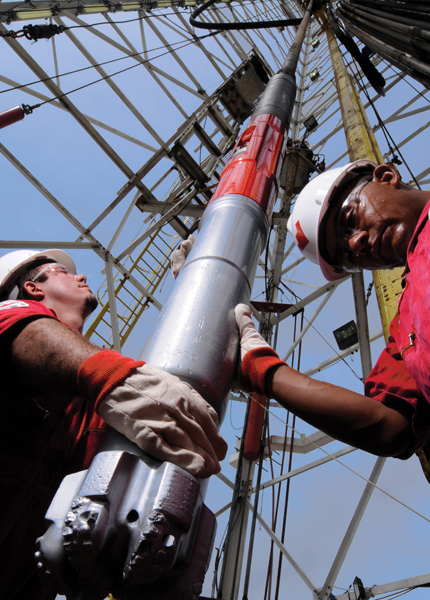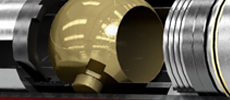 RFID Optibarrier™ ball valve
Perform unlimited valve actuations on command
The RFID OptiBarrier ball valve provides a reliable downhole barrier for controlling wellbore flow. When open, the fullbore inside diameter maximizes flow area and enables greater access to the formation. This bidirectional ball valve can be remotely opened and closed an unlimited number of times using RFID tags or pressure cycles. It can also be opened mechanically using shifting tools or a stinger module. RFID remotely operated barriers free your completions from control lines to enhance safety and predictability.
REAL RESULTS
SAVING ULTRA-DEEPWATER RIG TIME
Offshore Brazil
The RFID OptiBarrier™ ball valve was deployed for an acid stimulation job in the ultradeep waters of the Santos Basin. By reducing valve-opening time, this valve saved the operator 3 hours of rig time, valued at US$50,000.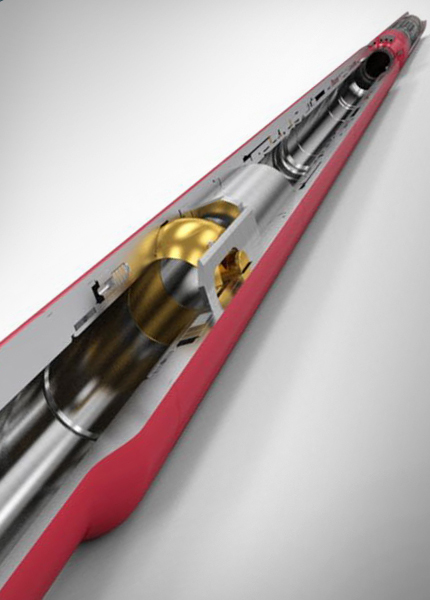 ATTAIN GREATER DOWNHOLE CONTROL
Take charge of challenging operations.
RFID technologies bring reliability to challenging environments.
Our RFID tools let you control multiple RFID tools in a single string—and selectively target and actuate individual tools as needed. These tools also offer multiple trigger options for greater reliablity in responding to downhole problems than conventional ball-drop methods.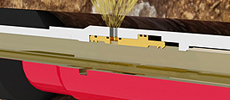 RFID AutoFrac® Stimulation System
Gain on-demand zonal isolation
The AutoFrac system brings intervention-free openhole stimulation to offshore extended-reach wells. RFID technology remotely actuates lower-completion tools and provides backup options that do not rely on control lines or mechanical actuation. AutoFrac operations shorten fracture-to-fracture cycle times, minimize trips, and reduce on-site personnel and equipment.
The systems AutoStim flapper valve, remotely actuated on command from RFID tags provide on-demand zonal isolation and proppant diversion. This capability enables sequential opening from toe to heel for enhanced well cleanup. With no need to set and mill out plugs or ball seats, it leads to faster production.
REAL RESULTS
STIMULATING MULTIPLE ZONES—INTERVENTION FREE
in the North Sea
The AUTOFRAC SYSTEM stimulated 7 zones intervention free. With no need for shifting operations or milling, this frac process saved the operator US$15 million compared to conventional methods.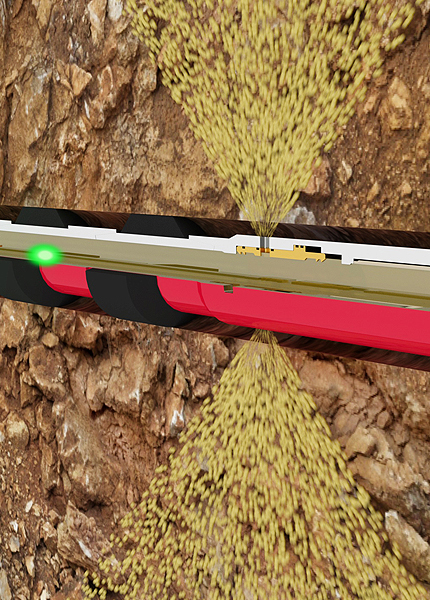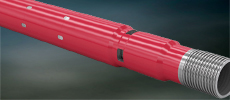 RFID i-Stim® Stimulation Sleeve
Target discrete zones for isolation
The i-Stim Sleeve is designed for high rate stimulation fluid placement applications. Its independent, remote opening and closing capability enables operators to access discrete zones—in any order—for targeted stimulation operations. The i-Stim stimulation sleeve relies on pumped RFID tags for activation, so there is no realistic limit to the number of sleeves you can run in a single well. You can strategically place and reliably operate multiple i-Stim sleeves from the toe to the heel with no intervention—even in extended-reach wells. And with no balls or seats, you can achieve a monobore ID with nothing to mill out at the end of the job.
REAL RESULTS
EXTENDING SHALE GAS PRODUCTION
in Canada
Anticipating compromised frac efficiency in a horizontal well, the operator called on Weatherford to devise a solution. To overcome back pressure caused by multiple ball seats, the Weatherford team installed i-Stim sleeves to maximize ID for higher treatment rates in the toe area. RFID technology eliminated ball seats, enabling installation of multiple sleeves, and cycling of those sleeves as many times as needed, with no ball seats to mill afterwards.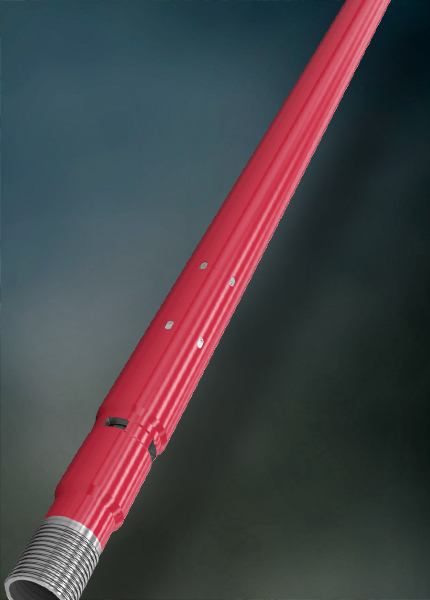 Activate the Possibilities
Contact us to increase operational efficiency with RFID.
With the power of RFID technology, Weatherford can transform your drilling, cementing, and completion operations. Even in the most challenging environments, RFID delivers efficiency, flexibility, and control to help you reduce operating costs.
Thank you for contacting us.
Your request is being directed to the appropriate person in our organization.
We will be in touch soon.