Multiphase Flow Measurement
Achieve unprecedented flow intelligence with non-nuclear simplicity

ForeSite Flow is the world's first flow-measurement solution driven by Production 4.0 intelligence. This multiphase breakthrough delivers full-range flow insight for individual or group wells with real-time, split-second accuracy—all without a test separator or a nuclear source. Built for any production environment, this exclusive technology helps you reach new thresholds of flow-measurement accuracy, reservoir productivity, and cost savings.
SPEND LESS AND SIMPLIFY
Achieve superior flow intelligence with less hassle, expense, and maintenance compared to conventional test separators. ForeSite Flow is compact and portable with no nuclear source, moving parts, or level-control issues.
Eliminates nuclear-source management
Reduces equipment costs
Improves personnel efficiency and safety
Standardizes any well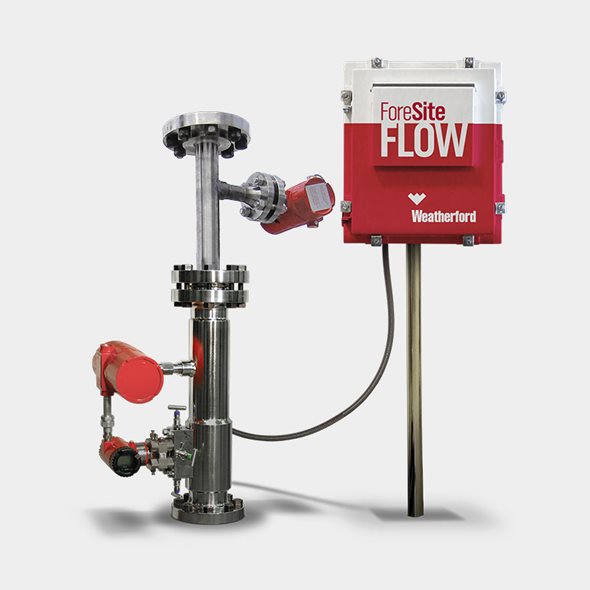 IMPROVE RESERVOIR MANAGEMENT
Elevate your operations to real time and eliminate the erroneous measurements caused by test-separator weaknesses such as gas carry-under, inadequate retention, and the presence of emulsions.
Delivers unprecedented accuracy
Enhances reservoir-management decisions
Manages slugging and all GVF ranges
Measures the full range of water cut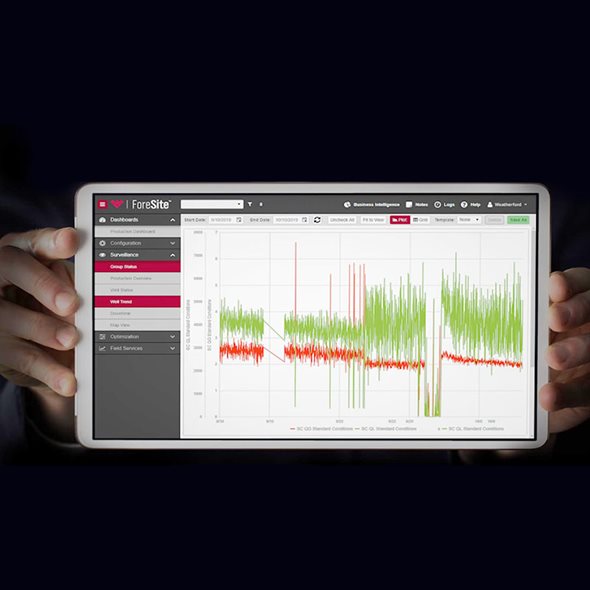 LEVERAGE PRODUCTION 4.0 INTELLIGENCE
Advance to the production asset of the future. Only ForeSite Flow gives you an end-to-end measurement solution that empowers you to capitalize on an easy-to-reach and plentiful resource—your data.
Expands reservoir understanding
Automates well-testing processes
Optimizes production
Manages wells from your smartphone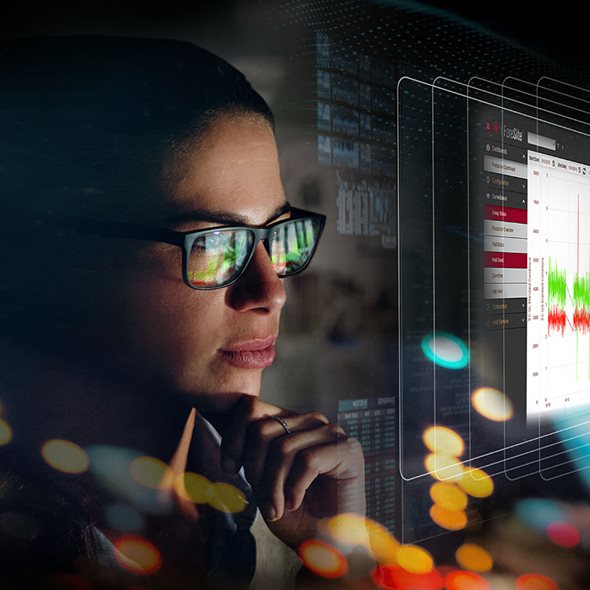 Activate Field-Wide Intelligence and Maximize Production