Raptor Cased-Hole Evaluation System
Your second shot
at booking more reserves
With 250% more sensitivity than standard two-detector pulsed-neutron tools, the Raptor 2.0 system delivers definitive oil and gas saturation data.
The Raptor 2.0 system tells you what lies outside your wellbore
Acquire clear and useful saturation data
The Raptor 2.0 cased-hole evaluation system is a pulsed-neutron wireline logging device that provides advanced analysis of oil, water, and gas saturation behind the casing. The system uses enhanced Sigma and Carbon/Oxygen techniques for oil-water saturation measurements in saltwater and freshwater formations. It uses a proprietary N-Vision™ technique to quantify gas-liquid saturation.
The enhanced sigma technique measures the diffusion-corrected formation sigma derived from four-detector mixing. It delivers water-saturation in high-salinity formations with good porosity, in the range of 20% or more.
The enhanced C/O technique identifies and corrects for carbonate lithology and cementation effects. With C/O, you can obtain good results in any salinity to around 15% porosity.
For gas reservoirs, the N-Vision technique quantifies gas-liquid saturation across nearly the entire spectrum in porosity ranges as low as 5%.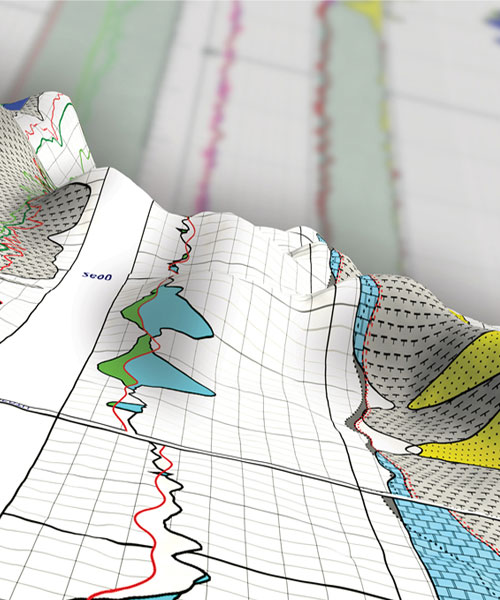 Leverage the most sensitive pulsed-neutron tool ever built
Advanced instrumentation
The pulsed-neutron generator emits controlled pulses of high-energy neutrons into the formation.
Four spectroscopy sensors, rather than two, increase the gas-saturation measurement sensitivity by 250% and investigate a much larger volume of the reservoir.
LaBr3 scintillators provide greater peak resolution, brighter light output, and better temperature stability.
A fast-neutron counter measures the precise neutron-emission rate, which provides superior log quality control and data timing accuracy.
The T-100 calibrator provides factory-spec logging performance before each job.
A high-speed telemetry cartridge enables simultaneous running with production-logging and cement-evaluation tools.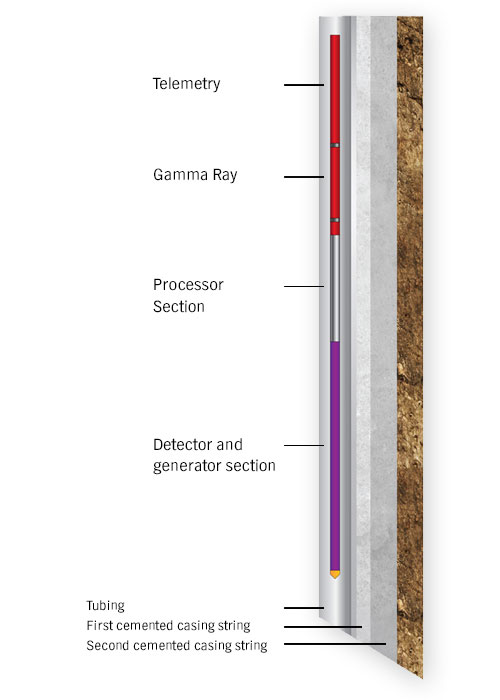 Collect definitive oil and gas saturation data
integrated petrophysical workflows
Single-well response characterization creates a unique, integrated response characterization for each well by accounting for the combined effects of borehole size, casing, tubing, wellbore and annular fluids, lithology, and reservoir fluids.
The response prediction calculates a clear oil and water response prediction.
Four-detector mixing enhances spectroscopic C/O and sigma measurements.
Petrophysical analysis leverages proprietary software and skilled petrophysicists to merge measured data into the response envelope. The data interface is intuitive, easy to use, and transparent.
The petrophysical process is repeated when characterizing a completion change in the same well or when characterizing a nearby well.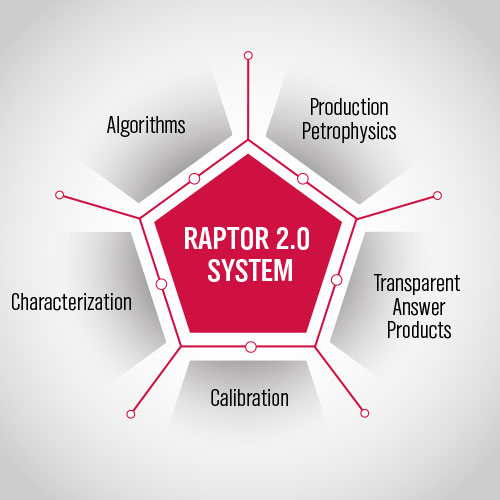 Reservoir management with a smaller footprint
If you need to understand reservoir dynamics on locations poorly suited for wireline operations, the Raptor cased-hole evaluation system adds a memory and battery controller as well as a safety sub to provide completely autonomous control of the data acquisition so that it can be run in memory mode.
Memory Raptor delivers the exact same Sigma, C/O, and N-Vision data as conventional wireline logging yet runs on slickline with a single engineer using a laptop computer.
With the Memory Raptor system, you can acquire accurate reservoir characterization, minimize equipment and crew requirements, and extend the life of existing assets.
The memory and battery controller, known as the Smart Downhole Tool Interface (SDTI), provides the same acquisition functions that would be provided by the surface system electronics, logging software, and Field Engineer in a conventional wireline operation.
These SDTI tasks include programming of the logging sequence, tool power, generator control, pulse timing, spectral stabilization, detector gain control, data storage, and safety functions.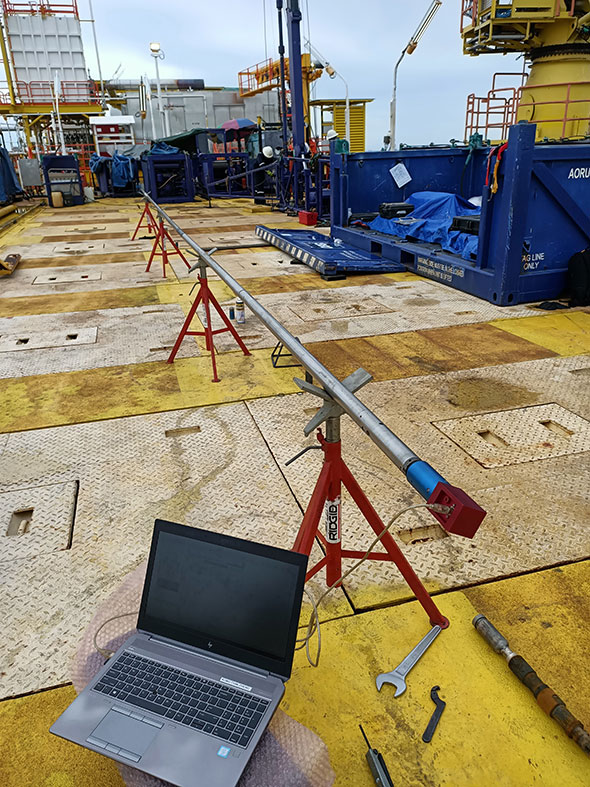 Reveal bypassed reserves today