Cement Displacement Tools
Form an effective cement bond between the liner and wellbore

For more than half a century, Weatherford has designed and manufactured quality equipment for primary cementing operations in even the toughest operation environments. We offer products—ranging from cementing heads to complete systems with single or dual plugs, balls, and darts—that help you to create an effective annular barrier to support your liner strings and provide zonal isolation.
Release balls and darts without breaking connections
Cementing Heads
Designed for rotary- or top-drive systems, our cementing heads increase efficiency by launching balls and darts without breaking connections or pausing cementing, rotating, or displacement operations.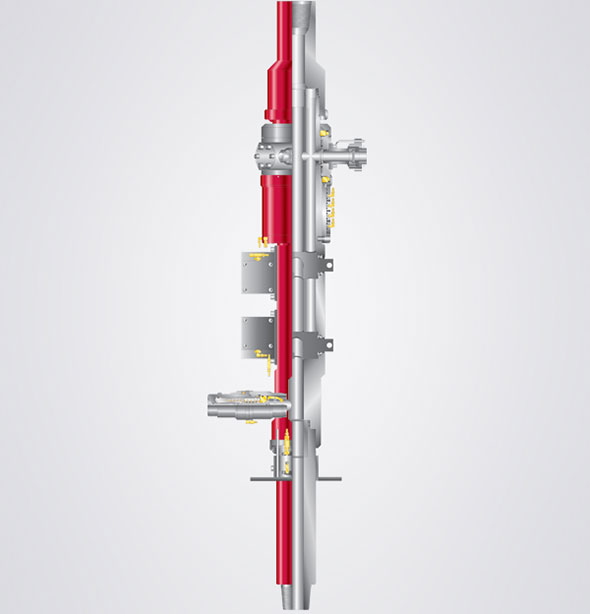 Separate fluids during cementing operations
Liner Cementing Systems
We offer a variety of plug systems—including subsurface release plugs, surface release plugs, specialty plugs, darts, and landing collars—that work with various wellbore fluids, provide superior wiping performance, and reduce well construction costs.