Reciprocating Plunger Pumps
Maximize high-pressure pumping efficiency and reliability
Ideal for challenging applications such as corrosive, flammable, and abrasive fluids, plunger pumps offer field-proven durability, efficiency, and energy savings over centrifugal-style pumps. Even in applications where flow or pressure requirements may change over time, these pumps deliver mechanical efficiencies of more than 90%, significantly reducing power requirements and operating costs.
Enhance performance with superior materials and manufacturing
Reciprocating Plunger Pumps
The Weatherford portfolio—comprised of our industry-leading W-Series, T-Series, and Kobe® pumps—leverages world-class manufacturing techniques, including duplex stainless-steel fluid ends, that improve strength and corrosion resistance compared to nickel-aluminum-bronze castings. Combined with superior forging techniques, we deliver reliable reciprocating plunger-pump performance even when transporting fluids high in hydrogen-sulfide or high-salinity environments.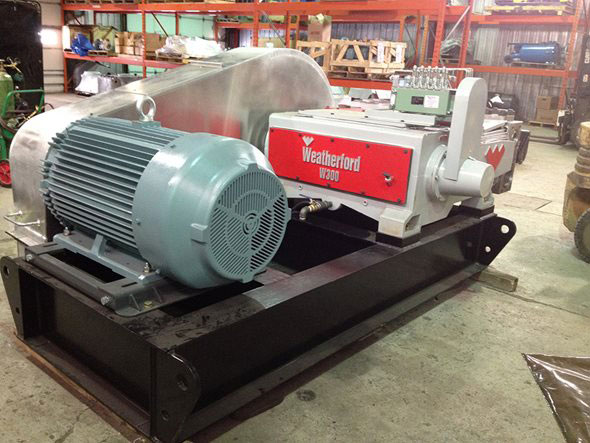 Primed for Pumping Efficiency