Centro Well Construction Optimization Platform
Centralize real-time, multidisciplinary data to achieve exceptional performance
A state-of-the-art digitalization solution, the Centro™ well construction optimization platform provides exceptional visibility and performance in your operations. The platform goes beyond transferring information between the rig and office. Instead, it centralizes data from different vendors, disciplines, and wells into one integrated, collaborative solution.
MONITOR YOUR WELLS 24/7
Single display for simultaneous multi-well monitoring integrates various data sources into one interactive interface.
Integrate your drilling and geodata with 2D and 3D rendering for advanced visualization that is compatible with most data formats and operations.
Receive alerts when it matters by setting basic or conditionbased smart alarms that deliver instantaneous notifications to global users.
Empower end users with an unmatched intuitive interface that minimizes the effort to manage data sets and create fit-for-purpose workspaces.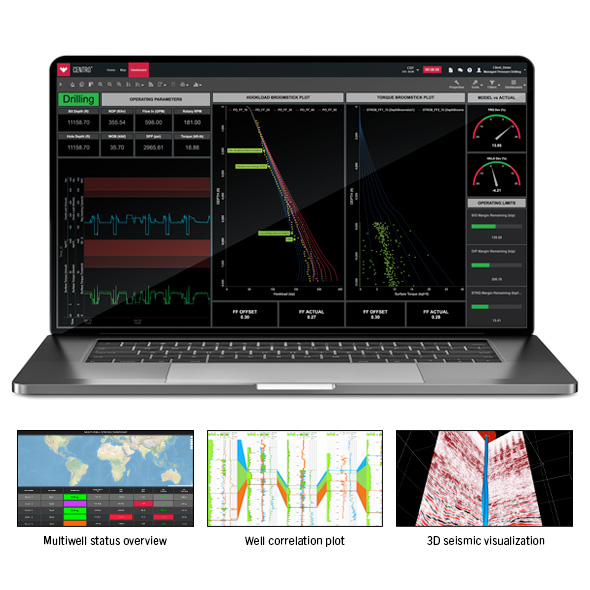 Reach out about this real-time data solution