Managed Pressure Drilling
Achieve unmatched safety and cost savings
Since introducing the first rotating control device in 1968, Weatherford has led the industry in providing a field-proven portfolio of related technologies and services. Ranging from automated to intelligent, our MPD offerings help you to enhance performance, improve safety, lower well-construction costs, reduce well-control risks, and increase production.
Weatherford harnesses the power of digitalization and automation to reinforce your capabilities for influx management, giving you more control over kicks for safe execution of operations, efficient returns to productivity, and minimal risks to the balance sheet.
The Modus solution creates a comprehensive pressure management strategy that precisely and continually manages the primary well-control barrier, eliminating pressure spikes, improving hole stability, optimizing drilling plans, manipulating effective mud weights, and increasing ROP.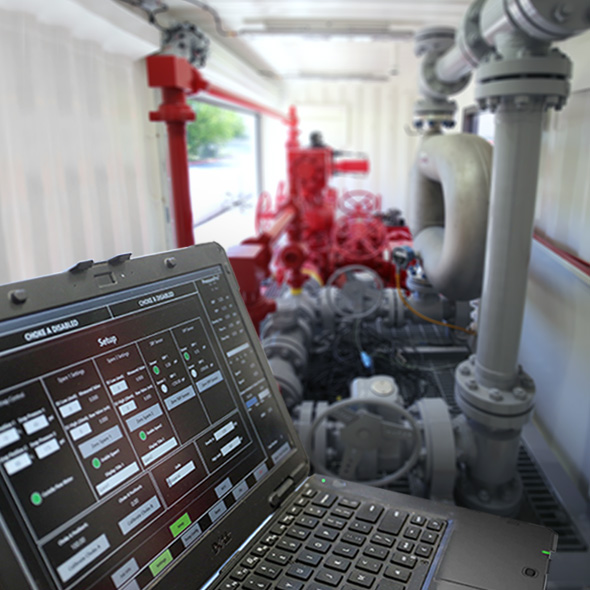 A no-snub, no-kill alternative to conventional tripping techniques, our DDV® downhole deployment valve system helps you to increase tripping speeds, enhance personnel safety, and minimize formation damage in closed-loop drilling operations.