Achieve exact casing centralization to enhance cementing
The VariForm Advantage
We engineered the VariForm centralizer for durability. Our centralizer combines the quality you expect with the engineering excellence you need to balance starting and restoring forces. The bows collapse for nearly flat run-in and restore to full OD for superior standoff in standard gauge, horizontal sections, underreamed open holes, and close-tolerance cased-hole sections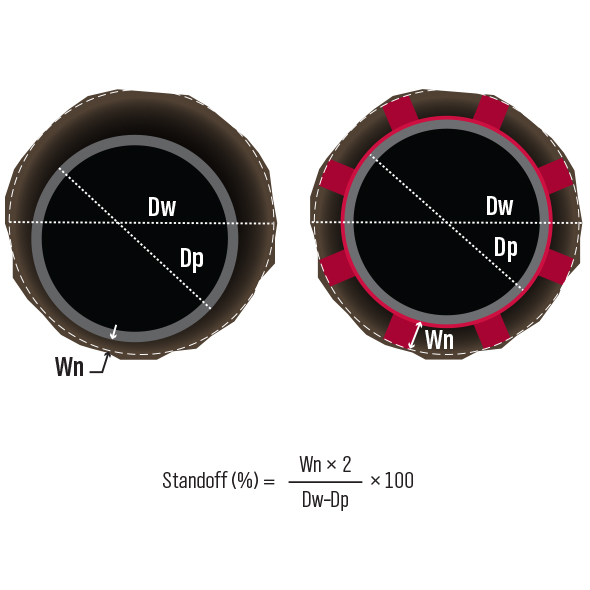 Leverage our seven-decade legacy
Our History
Weatherford centralizer experience and engineering spans more than 75 years and millions of tools and accessories. As one of our latest advancements, the VariForm centralizer delivers precise centralization in even the most challenging environments.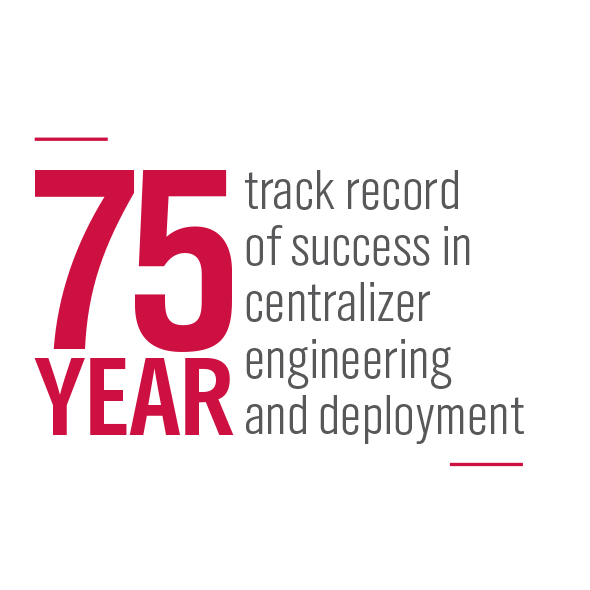 Install confidence in your centralization program
Wellbore Simulation Software
The CentraPro Plus centralizer placement software simulates your wellbore to help you select the optimal design and placement of centralizers and stop collars.
Simulation Factors
Lateral force at any given location based on borehole geometry
Centralizer reaction to buoyed string weights and tension forces
Sag between centralizers based on pipe elasticity
Three-dimensional vector analysis of weight and tension