Victus Intelligent MPD
DRILL WITH CONFIDENCE
Based on five decades of leadership in managed pressure drilling, Victus™ intelligent MPD gives you the confidence to beat your drilling challenges.
For every well you drill, you have every reason to use MPD. The proven gains make it difficult to justify drilling without it. By precisely maintaining bottomhole pressure, Victus MPD helps you to achieve all your drilling objectives with unmatched safety and cost savings.
It integrates rig equipment for machine-to-machine communication, real-time analysis of downhole conditions, and rapid automated responses from a central location. Whether you deploy Victus in deep water, shallow water, or land, you can drill with confidence.
ELIMINATE DRILLING HAZARDS
Victus intelligent MPD features a proven system that detects, controls, and circulates out influxes. The system uses a time-tested algorithmic model calibrated with decades of data in thousands of wells for worldwide operators. As a result, you can eliminate drilling hazards and use your blowout preventer only when necessary.
Alongside these safety benefits, Victus enables you to reduce well construction costs. Faster rates of penetration (ROP), reduced drilling fluid expenses, fewer rig days, and optimized well architecture add up to significant cost savings.
INTELLIGENT CONTROL SYSTEM
As the brains behind the MPD operation, our intelligent control system provides fast, precise pressure control in dynamic well conditions. Using an advanced hydraulics model, the system precisely estimates bottomhole pressure and determines the required amount of backpressure to apply from the surface within seconds.
Advanced hydraulics model precisely determines real-time bottomhole pressure by taking into account the effects of fluid and formation temperature, fluid compressibility, and wellbore cuttings
Smart control algorithms react fast to downhole conditions by sending automated commands to MPD equipment in less than a second
PLC system easily integrates anywhere on the rig to provide a reliable infrastructure and cybersecurity
Simplified user interface helps you stay focused on critical parameters and sends alerts on unexpected events
Condition-based monitoring tracks MPD equipment performance and enables proactive maintenance
Reliable automated reporting, as daily summaries or post-job analyses, further optimizes drilling performance
Remote control via a single user interface enables robotic riser installation, complete AID shut-off, RCD latching and unlatching, and flow routing
Data consistency spans from well planning to real-time operations and post-job reporting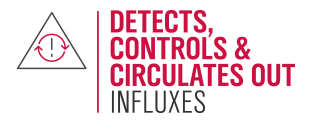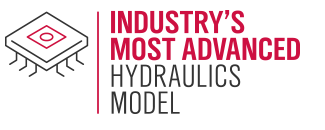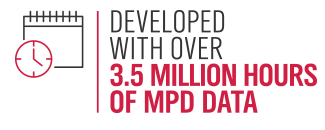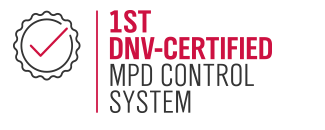 TOPSIDE EQUIPMENT
After decades of building and operating topside equipment, we developed a best-in-class design that fits any rig-floor footprint and offers customization to well, rig, and operator needs. In addition to our state-of-the-art MPD manifold, this equipment includes a buffer manifold, pressure relief valve, junk catcher, and fluid extraction system.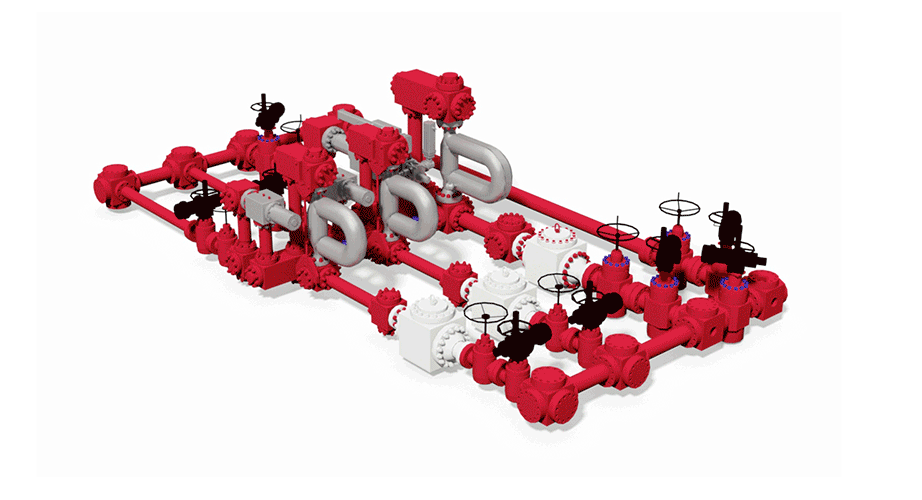 MPD manifold is completely customizable depending on operational and customer needs
Manifold can control up to four chokes for increased redundancy to enable continued drilling
Choke swapping can be remotely performed in the event of plugging using the intelligent control system
Coriolis flowmeter can be installed upstream* of the choke to facilitate critical flow measurement with higher gas content in returning mud
Each upstream choke leg can be equipped with its own flowmeter for continued operation
Electric or hydraulic valves** can be remotely operated from the intelligent control system
Design improvements maximize operational performance by reducing frictional pressure loss in the entire system
Junk catcher can be integrated with the MPD manifold to reduce the footprint and manual handling
Fluid extraction system continuously extracts mud samples for gas composition analysis and reservoir characterization without interrupting operations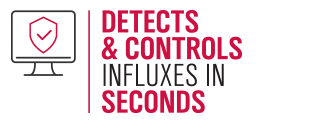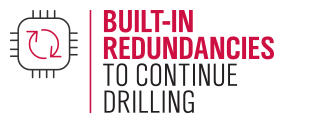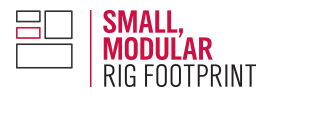 *Coriolis flowmeter can also be installed downstream of the choke, depending on customer requirements and drilling necessity.
**Manual valves are also an option. The unique placement of the valves in the manifold depends on the application and requirements from customers and governing agencies.
KNOWLEDGE THAT EMPOWERS
Our highly technical specialists are key to every successful MPD operation. Working with you, they deliver a high-quality end-to-end solution, which spans R&D, manufacturing, installation and commissioning, MPD operations, and customer service. And of course, safety is a priority at all times.
Centuries of cumulative knowledge in equipment design
Turnkey installation and commissioning with PMP® certified specialists and ABS and DNV compliance experts
Exceptional consulting engineers for operators and drilling contractors, from well planning to drilling optimization
Supportive customer service to maintain equipment for optimal performance well after well
Hands-on training and development for new MPD engineers
Operational excellence systems in place to monitor and track job performance and share knowledge



*PMP is a registered trademark of Project Management Institute, Inc.
Discover More About Victus Intelligent MPD
In every well that you drill, use the most advanced MPD system on the market. To learn more, please complete the contact form below, and one of our Victus experts will be in touch.
Thank you for contacting us.
Your request is being directed to the appropriate person in our organization.
We will be in touch soon.