Conventional
Incorporate essential tubular handling to support drilling and completion operations

Our family of conventional handling and tubular-running tools provide certified and reliable manual-handling and makeup equipment. Supporting both drilling and completion operations of well construction programs, these conventional handling solutions can serve as a primary or a secondary method of running your casing.
We fulfill your handling needs with a complete portfolio, including elevators, spiders, flush-mounted equipment, and low-profile solutions. Whether you're running casing, tubing, completion tubing, or risers, we can help you to enhance safety and efficiency.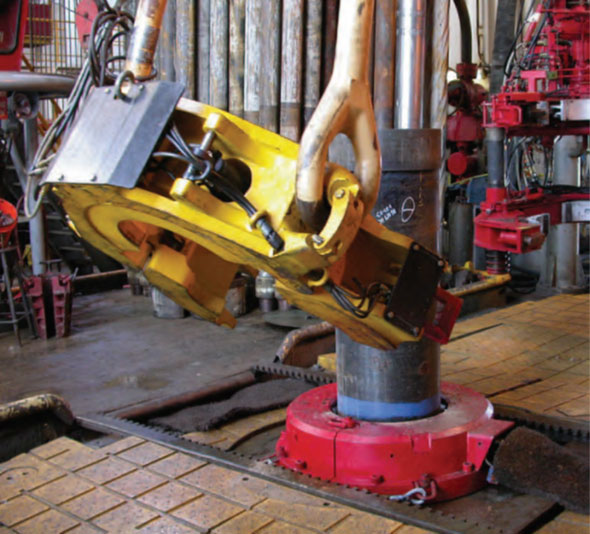 Manage drilling fluids during subsea, casing landing operations
Fill-up and Circulation Tools
The Weatherford drillpipe circulating tool (DPCT) is a mechanical drillpipe fill-up, circulation and flowback tool that provides a reliable and efficient drilling fluid management solution to manage drilling fluids during casing landing operations in subsea wells. Weatherford AutoSeal II fill-up and circulation tools facilitate fill and circulation of casing with mud at any point as the casing is run into the well.