Cup-Seal Packers
Achieve cased-hole functionality in openhole wells

The only tools of their kind, TerraForm® packers significantly reduce completion costs in your most critical wells, including those with multizone gravel-pack completions. The packers use proprietary cup-seal isolation technology to provide a seal that actively molds to the changing geometry of your wellbore. With up to 24 individual setting mechanisms around the circumference of the elastomer seal, the packer system gives you unprecedented wellbore expansion capabilities.
Secure the packer to the open hole for high-tensile loading
ROKANKOR® Anchoring System
Our premium ROKANKOR anchoring system contains hydraulically set upper and lower slips that hold at least 150,000 lb (68,039 kg), depending on size and uniaxial compressive strength.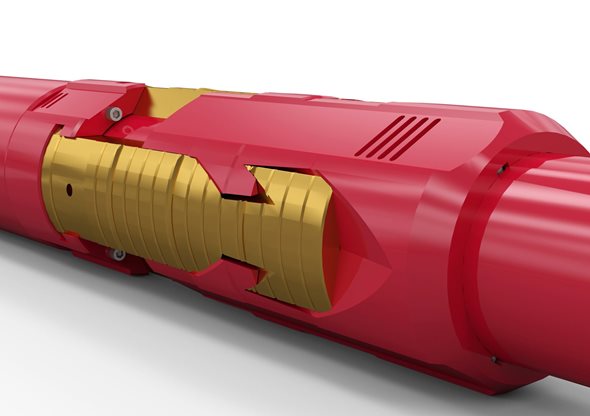 Accomplish discrete zonal isolation in challenging wellbore environments
TerraForm® Packer Model CZI
Our Terraform CZI openhole packer combines two unidirectional cup-seal packer assemblies with an internal thermal-expansion joint. A ROKANKOR anchoring system installed between the cup seals maintains tension in the completion string.