Abandonment Solutions
Finish responsibly
Weatherford helps you establish cost-effective, permanent barriers that mimic the original caprock. Unlike other service companies, we deliver specialized solutions that go beyond traditional barrier placement to drive down time and overall cost. Only we offer front-end engineering design, a complete portfolio of abandonment and slot recovery technologies, efficient management of critical-path activities, and a global track record in all environments so you can finish responsibly.
COMPLETE PORTFOLIO
Prepare for any scenario
As the industry's only source for complete annular remediation solutions, Weatherford solves unique zonal abandonment and slot recovery challenges in land, platform, or subsea applications. Before the job, we help you choose the right solution from our Firma portfolio, featuring breakthrough technologies in subsea wellhead recovery, perforate-wash-seal efficiency, dual-string section milling, managed pressure well re-entry, environmental barrier placement, and next-generation barrier verification.

FULLY COMPATIBLE SUITE
We designed our abandonment and slot recovery technologies to work together across diverse well types and environments. This compatibility enables custom integrated solutions covering the entire process, with clear bridging to third parties, which avoids the hassle and risk of combining multiple tools with inconsistent working capacities from different vendors.

ENGINEERING INSIGHTS
With expertise in front-end engineering, we propose the most appropriate technologies for specific well conditions instead of taking a broad-brush approach. In addition, our project engineering skills give you precise cost estimates, sharp analysis, and efficient scheduling with remediation plans.

DIFFERENTIATED TECHNOLOGIES
Using an arsenal of award-winning tools, we design solutions that deliver value according to the unique challenges of your project.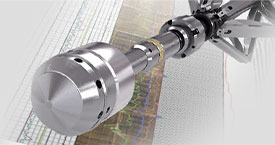 Casing and Cement Evaluation
Providing single-trip, high-resolution diagnostics to optimize cutting and validate integrity
Before abandonment begins, this diagnostic suite lets us run several tools on the same trip to best determine where to start and end any remediation. After cementing operations, it helps to validate the integrity of the barrier.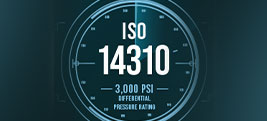 Barrier Integrity Testing Tool
Monitoring pressure to validate the integrity of well barriers or plugged zones
Rated to V6 standards and deployed on wireline, this pressure-monitoring tool tests the integrity of any preinstalled well barrier or plugged zone for validation to regulatory requirements.
Perf, Wash, and Seal
Creating a safe, permanent hydraulic seal with single-trip efficiency
This advanced system perforates throughout the target section, washes the annulus, and forms a void-free cement bond all in a single trip. Its patented venting system enhances safety by relieving influx pressures during perforating.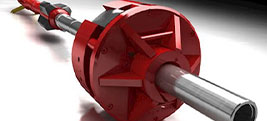 Subsea Wellhead Retrieval
Cutting and recovering conductor strings in one trip while minimizing wellhead damage
In one trip, this tool mechanically or abrasively cuts and then recovers casing and conductor strings. It latches onto the external profile of the wellhead and minimizes damage to the inside and outside.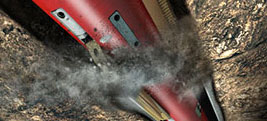 Dual-String Section Mill
Milling the inner and outer casing strings in half the time of conventional abandonment
This double-duty technology mills both the inner and outer casing string in half the time of conventional abandonment. The resulting rock-to-rock barrier seals across the borehole and mimics natural bedding.
AWARD-WINNING
TECHNOLOGIES
INTEGRATED DELIVERY
Execute with integrity and efficiency
Our abandonment solutions not only drive efficiency on the critical path, but also restore the wellsite to its original condition. On the job, we put the right technologies into action according to the desired model with a committed team. Integrating all these factors unlocks value by streamlining your supply chain, reducing wellsite personnel, enhancing remote operations, improving contingency planning, optimizing logistics, and much more while you achieve abandonment with certainty.

TIMELESS BARRIERS
By combining the best tools on the market with a high standard for service excellence, we help you to abandon wells with confidence. Our rock-to-rock, cement-to-formation bonds reinstate the natural integrity of the reservoir and meet the strictest compliance standards.

EXPONENTIAL COST SAVINGS
With single-trip technologies for logging, section milling, wellhead recovery, and more, we maximize the efficiency of every task to minimize overall rig time and cost. Beyond that, we integrate abandonment services for even fewer personnel and greater cost reductions.
Proven Results in All Environments
Restore to the original caprock anywhere
We have a track record for successfully abandoning hundreds of wells a year across different abandonment types, such as thru tubing, non-thru tubing, and conductor recovery, plus all operating environments, including land, platform, and subsea applications. Our people are highly competent in country regulations and customer requirements, and they are fully supported by our global footprint.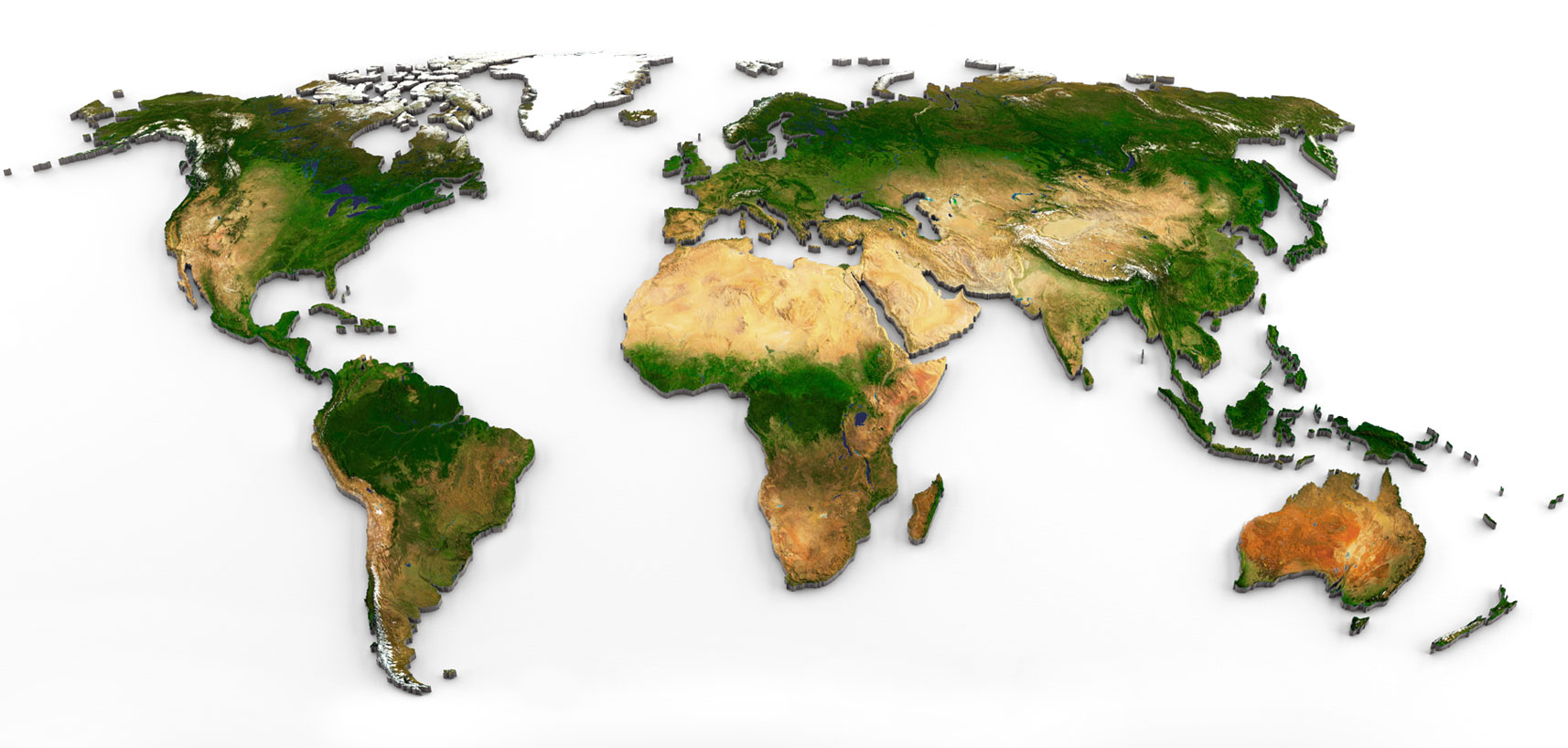 OFFSHORE GULF OF MEXICO
$8.9 MILLION SAVED WITH 50% POB REDUCTION, RIG-FREE
Our Rig-Free® heavy-duty pulling-and-jacking unit (PJU) combined with the multidisciplinary, cross-trained teams reduced POB by more than 50% compared to a conventional operation. Weatherford completed this operation with only two crews on board and a project manager stationed remotely in the customer's office. With efficient heavy-duty, fit-for-purpose equipment and skilled teams, the operation finished 94 days ahead of schedule to save the operator US $8.9 million in operating time. Each cutting operation took just over 1 day per well, which included time to reposition the PJU from well to well. All conductor-cutting operations were completed with less than 1% nonproductive time.
OFFSHORE ASIA PACIFIC
28 DAYS OF RIG TIME SAVED IN 17-WELL PLATFORM DECOMMISSIONING PROJECT
In offshore Japan, an operator presented Weatherford with a tough challenge to decommission 15 multi-string wells and two single-string wells in 90 days. Teams cut and pulled conductor weighing more than 4,200,000 lb (2,100 tons), laid the conductor in 39-ft (12-m) sections, and performed a total of 245 dual bores and 245 saw cuts in just 62 days. The incident-free operation saved the operator 28 days of rig time.
OFFSHORE AUSTRALIA
$1.8 MILLION AND 4 DAYS OF RIG TIME SAVED PREPARING FOR ROCK-TO-ROCK CEMENT BARRIER
After performing a top-up cement job without success, an operator called on Weatherford. The abandonment solution—including a section mill and a Firma dual-string section mill—created a clean window in a single trip, removed 9 5/8- and 13 3/8-in. casing sections, and installed a rock-to-rock barrier within stringent regulations. In its first-ever deployment, the dual-string mill saved 4.9 days of rig time valued at US $1.8 million.
OFFSHORE NORTH SEA
300+ DAYS SAVED ACROSS 60-WELL ABANDONMENT CAMPAIGN
In three projects across the United Kingdom and Norway for the same client, Weatherford delivered integrated abandonment services. A single point of access simplified project administration and provided entry to the full portfolio of relevant technologies. In the end, the services enabled the operator to abandon 60 wells while saving more than 300 days of rig time.
ONSHORE ARGENTINA
38.5 DAYS OF RIG TIME SAVED WITH PROJECT-MANAGED ABANDONMENT OF 18 WELLS
Designated by the operator as the project manager, Weatherford reduced the average abandonment time in 18 wells from 11 to 7.5 days, each with zero health, safety, or environmental incidents. The overall rig time savings equated to 38.5 days.
100+ JOBS PER
YEAR GLOBALLY
Weatherford delivers the right solution for abandonment of the highest quality. No matter the well type or environment, we help you to establish a permanent barrier that mimics the original caprock in the most efficient way possible.
Find Out How to Finish Responsibly
Time and time again, our Firma solutions have helped operators execute world-class abandonment and slot recovery projects. Let us know your concerns, and our specialists can deliver a technical approach tailored to your challenges, commercial models aligned to your goals, and a dedicated project team who delivers it all.
Thank you for contacting us.
Your request is being directed to the appropriate person in our organization.
We will be in touch soon.