Ultra Deep-Set Safety Valve
The safety of your operation can come down to one piece of equipment: safety valves.
Field-proven Weatherford safety valve technology guards against catastrophic loss of well control. The Optimax Ultra Deep-Set Safety Valve shuts in a well in the event of uncontrolled flow. This rod-piston, flapper-type valve has heavy-duty springs and metal-to-metal seals to enhance reliability for a fail-safe closure at pressures up to 10,000 psi (68 MPa). The Optimax ultra deep-set safety valve delivers V1-rated reliability to your operation. This valve can be set as deep as 12,000 ft (3,658 m) to provide fail-safe closure at pressures up to 10,000 psi (68 MPa).
Leverage our experience
Safety Valve Leadership
Weatherford engineers every Optimax safety valve for durability and reliability. We combined the quality you expect with the functionality you need to shut in a well. Our Optimax portfolio of safety valves lead the industry in design simplicity and reliability.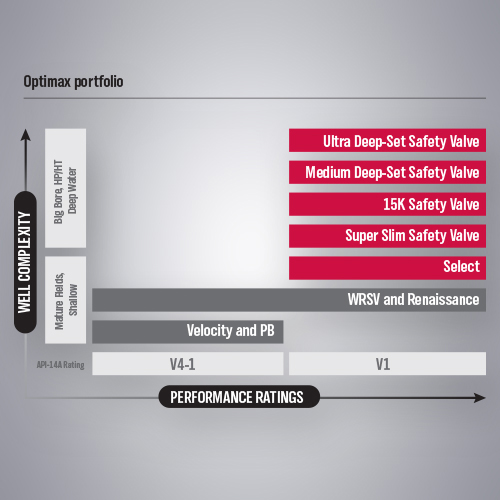 Deep Pressure Integrity For Deepwater Wells
Our ultra deep-set safety valve gives you the confidence you need to enhance deepwater completions.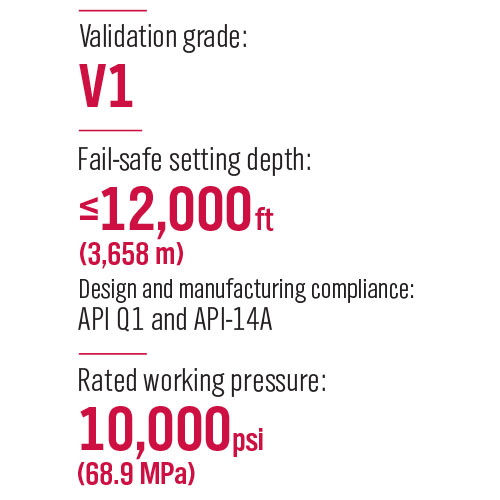 A safety valve designed to be tubing-pressure insensitive
The ultra deep-set safety valve overcomes the challenges of nitrogen-charged safety valves with a design that uses highly reliable, field-proven technology. With two rod pistons acting in opposite directions, the Optimax valve is tubing-pressure insensitive and does not rely on nitrogen-charged chambers, which can bleed off over time. Optimax valves require only low operating pressures, which reduce costs on subsea trees and umbilicals. Its simple design eliminates sleeves or plugs that can be inadvertently actuated.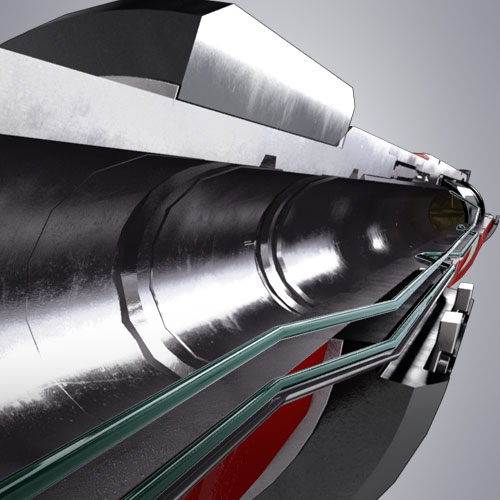 Rigorous testing and validation
Each valve is validated through a testing program that exceeds API 14A requirements. The result is high performance and reliability in deepwater applications in temperatures between 35°F and 350°F (2°C and 177°C).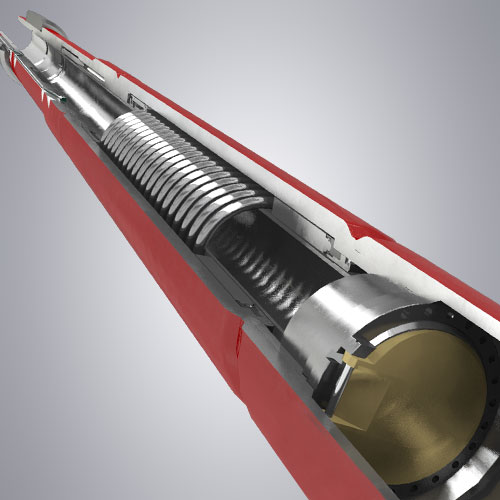 Optional Features Enhance Operational Flexibility
The safety valve can be run with one or two control lines, for greater operational flexibility. The valve can be remotely exercised using pressure applied through the second control line to help shift the valve. For deep-set applications, the Optimax model WUDP-10 valve provides the option of using a wireline-retrievable insert safety valve that operates on the tubing-pressure insensitive system principle.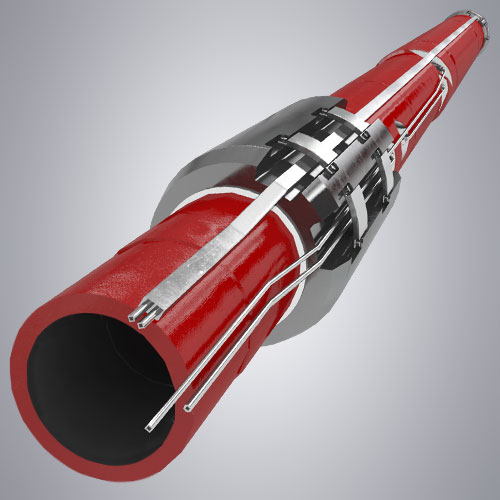 Achieve the highest reliability in deep water