Torque Monitoring
Verify proper makeup with real-time and remote viewing

Our torque-monitoring solutions create a virtual connection for remote and real-time monitoring of premium-pipe makeup and breakout. Remote viewing and portable tablet operation reduce the number of workers on the rig floor and minimizes risks. Real-time capabilities help you verify connection integrity during operations, and, ultimately, build a well that delivers a lifetime of value and isolation.
Monitor the torque, turns, and speed of any power tong
Torque Turn Monitoring Service
Our Soloist™ torque turn monitoring service is capable of single-person operation and provides real-time measurements that help you control makeup and verify that your casing and tubing connections conform to manufacturer specifications. An accurate dump signal in the tong operation mode stops the tong when optimum torque is applied.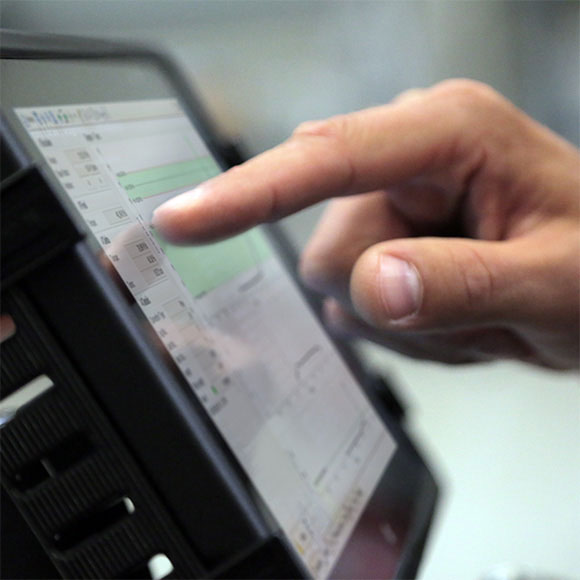 Record, analyze, and evaluate connection data
Makeup and Breakout Analysis
After acquiring and processing data, our technicians evaluate the integrity of premium connections and use the data to monitor, evaluate, and report torque data for makeup and breakout of all tubing and casing connections.