Riser Running
Run riser strings with enhanced performance capabilities
Whether you're installing drilling or production risers offshore or in deep water, we help you to safely and efficiently make up, break out, and run them. Our riser-running technologies provide enhanced performance capabilities—including up to 300,000 ft-lb (406,746 N∙m) of continuous rotational torque—and also enable mechanized remote operation or semi-mechanized operation. Our non-marking die inserts can minimize riser damage and preserve long-term integrity against corrosion.
Run flanged-connection drilling riser strings
Drilling Riser Elevator
Rated for 500-ton (453,592-kg) loads, our drilling riser elevator (DRE) 500 enhances safety and efficiency when running riser-joints including stress joints, riser joints with buoyancy cans, and riser joints with or without strakes and fairings.
In the video below, watch how our drilling riser elevator alleviates your challenges.
Run heavy-load, tapered, and coated riser strings
Low-Profile Spider/Elevator
Rated for loads up to 400 tons (362,874 kg), our low-profile spider/elevator (LPSE) 400 helps you to make up, break out, and run riser strings with up to a 16-in. OD in deep water.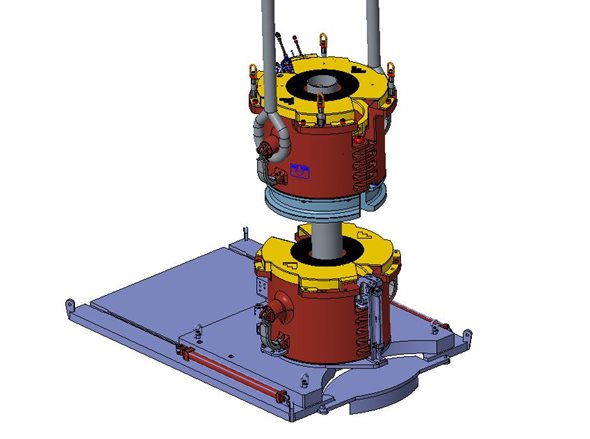 Reach Out About Riser Running