Production
Boost efficiency with fieldwide production optimization

You want to produce more hydrocarbons at a lower cost and for longer periods of time. Only a systematic strategy that combines technology with innovative field-management solutions can unleash the full potential of your assets. We collaborate with you to design integrated solutions that optimize production and increase profitability.
Lift smarter, increase production, and get maximum return from your field assets
Artificial-Lift Systems
Maximize production and minimize costs in conventional, unconventional, deepwater, heavy-oil, and mature wells. Our industry-leading lift portfolio and unmatched expertise give you a distinct advantage.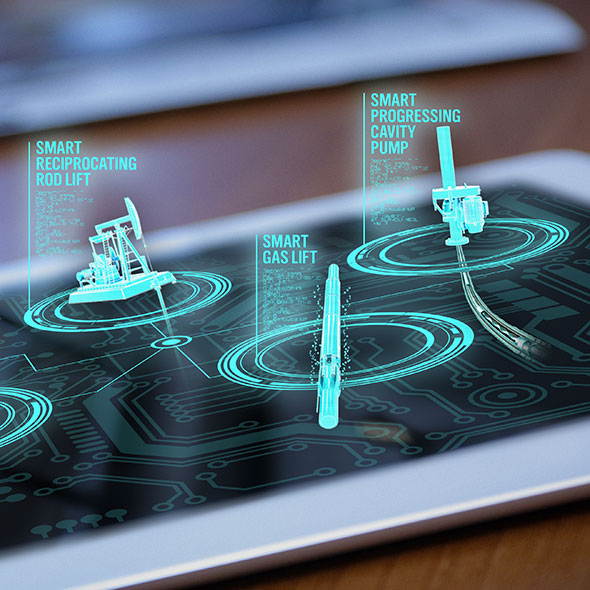 Our full spectrum of reservoir-monitoring services provides timely, accurate information about changes in reservoir pressure, temperature, flow, and acoustics—to help you make well-informed decisions to optimize production.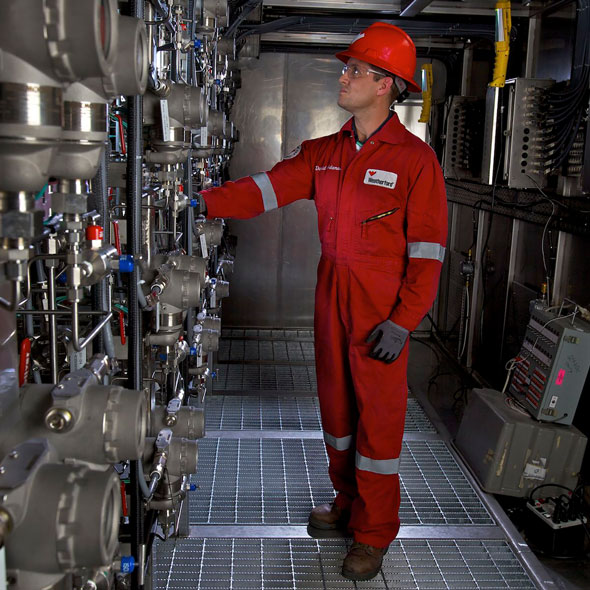 Our single-source wireline production services include production logging, casing and cement evaluation, and behind-the-casing reserves detection. Using collective experience gained over 40 years of service, our specialists diagnose downhole issues and make concrete recommendations that restore field productivity and inform decisions on production management.