Artificial-Lift Systems
Comprehensive Solutions and Optimization for All Production Challenges

Collaborate with the Industry's leading artificial lift and optimization experts for maximized production. Operators worldwide trust us to provide complete, asset-level solutions featuring field-wide digitalized systems, autonomous intelligence, and IoT automations at the Edge.
Achieve Maximum Production Efficiency and Value with the Industry's Most Comprehensive Artificial Lift Portfolio
Fully Integrated Ecosystems with End-to-End Performance Efficiency
MAXIMIZE PRODUCTION
with life-of-well solutions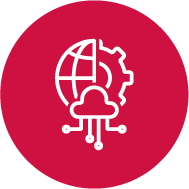 OPTIMIZE DIGITAL AUTOMATION
for increased well performance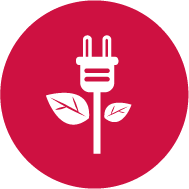 LOWER CARBON ECONOMY
with energy-saving technology
Adapt to Any
Production Environment
Attain full production potential and total asset value. Overcome any challenging production environment with fieldwide systematic strategies by combining industry-leading technology, end-to-end efficiencies, and exclusive management expertise.
Custom Lift Strategies
Identify unique production characteristics and transform recovery results by using expanded artificial-lift options designed according to well type and life-cycle stage for boosted productive life and extended investment potential.
Exclusive Innovations
Maximize asset values by leveraging the world's most extensive technology portfolio designed to overcome varying depths, production targets, energy mediums, flows/volumes, and varying budgets.
Comprehensive Optimization Portfolio
Leverage the world's most extensive selection of production-efficiency technology designed to get the most from any well environment.
Drive Continuous
Production Performance
Eliminate production uncertainty with fully integrated, intelligent ecosystems featuring IoT infrastructures, advanced analytics, and autonomous optimizations to boost uptime, enhance efficiency, and reduce maintenance.
Asset-Level Intelligence
Boost production, uptime, and efficiency with next-generation technologies leveraging real-time, high-frequency data for proactive optimizations, predictive analytics, and autonomous well control.
Exclusive AI Systems
Upgrade wells to autonomously increase production and enhance personnel efficiency with IoT-based networking at the Edge. Adapt and solve unique production challenges for any production environment with instant notifications and real-time monitoring.
Management-by-Exception
Prioritize production-uplift opportunities and reduce MTBFs with autonomous systems designed to identify bottlenecks, predict failures, and execute workovers — allowing engineers to focus on more valuable needs.
Minimize Emissions
and Improve Production
Improve bottom-line productivity and efficiency with Permanent Magnet Motors for Rod-Lift, PCP, and Hydraulic-Lift Systems.
High-Efficiency Savings
High-strength surface magnets require up to 30% less energy usage and generate a .99 power factor with 98% efficiency for energy savings up to 15% to 30 percent.
Sustainable Technology
Improve energy efficiency, carbon emissions, and overall safety with next-generation, green-energy innovations including the PMM, Rotaflex, FatBoy PCP, COROD, EAMV, DuraSeal, ForeSite, Edge, Flow, and Sense.
Net-Zero by 2050
Weatherford signed the UN Global Compact and pledged to ongoing initiatives to ensure emission-reductions remain a priority. Our Sustainability Committee is dedicated to measurable progress toward sustainability.
Comprehensive Solutions and Optimization for All Production Challenges
Take advantage of the full-service, engineering resource to maximize artificial-lift production with elevated profits. Simply complete the fields below and an artificial-lift specialist will contact you soon.
Thank you for contacting us.
Your request is being directed to the appropriate person in our organization.
We will be in touch soon.