Production and Intervention Solutions
Produce More for Longer

Advanced Restoration for Aging Assets: The Fastest Path to Production
Operators of aging assets can now take advantage of digitalized machine learning and data analytics, in conjunction with traditionally effective production enhancement solutions, to achieve significantly higher returns by adjusting operating philosophies toward enhanced production optimization in the later phases of a well's productive life. Weatherford collaborates with existing production specialists to fully rejuvenate and optimize a diminishing field through a three-step process for maximized results. These steps are: Restore well productivity, extend asset life, and produce sustainably through streamlined operations. Create faster gains with reduced maintenance costs, less deferred production, reduced carbon emissions, and enhanced returns with abbreviated interventions of declining wells now.
Continuous reservoir monitoring, fit-for-purpose artificial-lift technology, and recovery management together maximize effective production rates while protecting equipment and the reservoir.
Forecast Performance Issues
Reservoir monitoring, predictive analytics, and instant alerts recognize changes in well behavior, identify integrity or equipment issues, and schedule proactive remediation services. Eliminate last-minute responses to problems and avoid shut-ins with lost production.
Execute Effective Repairs
Optimize production fast using a single point of contact that simplifies all processes leveraging a portfolio of solutions that work together, superseding one-size-fits-all answers with multiple contingencies for well designs and production profiles.
Performance Enhancers
CygNet® IoT/SCADA Platform
ForeSite® Platform
ForeSite Edge Controller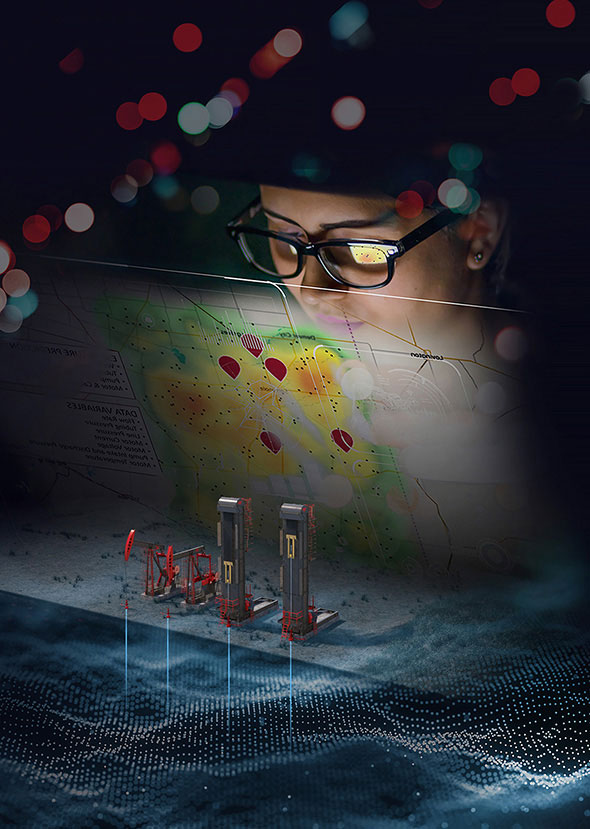 Operations are simplified by prioritizing jobs, reducing costs, and mitigating risk of workovers and rigless-interventions through predictive failure analysis.
Improve Subsurface Characterization
Artificial intelligence and automated machine learning evaluate reservoir behavior and analyze well placements within by mapping fluid movements and production trends. Then create a comprehensive rejuvenation plan for all wells to increase recovery.
Maximize Recoverable Production
Enhanced certainty from newly populated models helps execute any given strategy to improve contact with the reservoir. Isolating specific intervals, reperforating zones of interest, stimulating the formation, and implementing water-injection programs all enable higher ROIs.
Advance ESG Initiatives
Rejuvenation and optimization efforts are the most economical advancement toward meeting the emerging Environmental, Social, and Governance (ESG) priorities. Fewer wells drilled, less maintenance, and consolidated operations mean less carbon emissions while helping to incorporate green-energy initiatives into industry practices.
Performance Enhancers
Production Logging
ForeSite Flow Multiphase Metering
ForeSite Sense Monitoring
Red Eye® Water-Cut Meter
Perforating Services
Re-Entry Services
Memory Raptor®