Positioning Systems
Maneuver tongs, power tongs, and iron roughnecks on the rig floor
Our suite of positioning systems houses the entire family of Weatherford power tongs and iron roughnecks. The suite works with a range of tongs, including remote-controlled and semimechanized, manually operated tongs. Many of our positioning systems offer lightweight frames and small footprints for rig-floor designs with limited space.
Lift and move the power tong on the rig floor
Tong-Positioning Systems
As a first step toward mechanized rig operations, the PowerFrame® system enables lifting and moving the power tong on the rig floor from a standby position to the well center, the mousehole, or both. The lightweight frame works with Weatherford tubing, casing, and drillpipe tongs.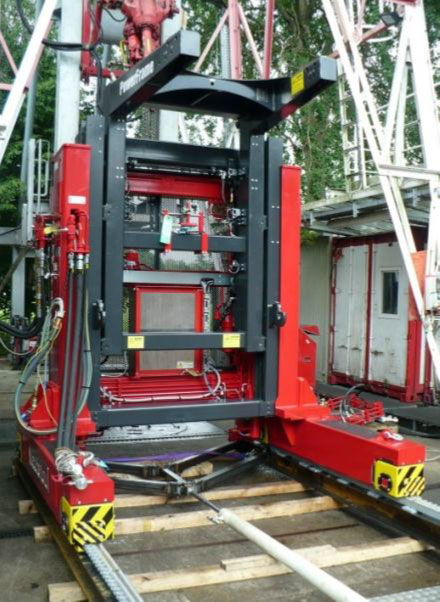 Position equipment without a track or suspension line
Tong and Iron Roughneck Positioning Devices
Mounted on the rig floor, PowerArm® positioning devices provide a secure and convenient way to move our TorkWrench® iron roughneck as well as Weatherford casing or tubing tongs.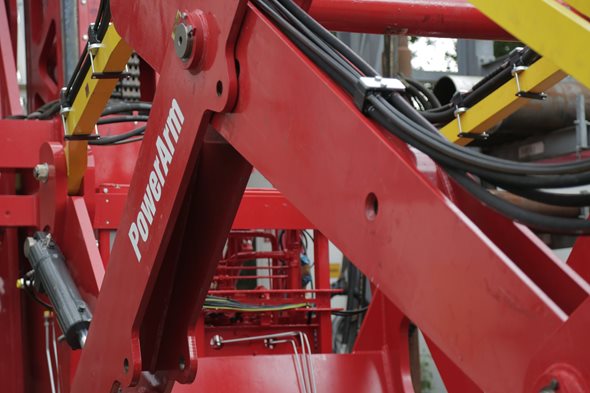 Link Weatherford tongs with drilling-package positioning devices
Tong Adaptor
Installed in just one lift, our LinkMaster® tong adaptor establishes compatibility between Weatherford tongs and drilling-package positioning devices to enable positioning the tong at well center to run tubulars.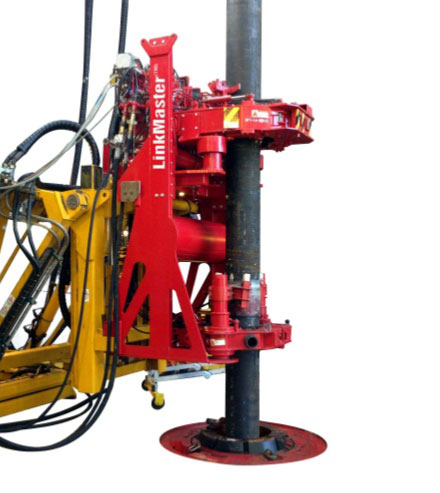 Manipulate power tongs with precision
Power Tong Positioning System
Our patented PowerScope® tong-positioning system is a telescoping device that precisely positions remote-controlled or semimechanized, manually operated power tongs for running casing, tubing, drillpipe, and production risers.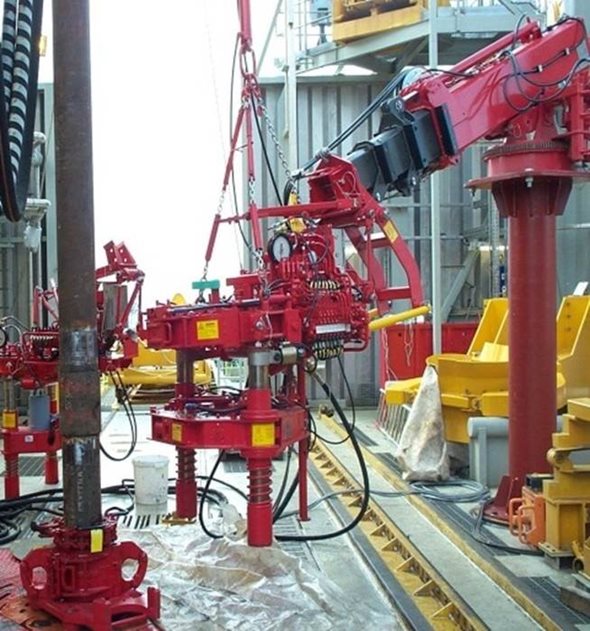 Submit Your Positioning-System Questions