Offshore Solutions
Maximize offshore returns
Weatherford delivers offshore solutions specially developed for the challenges of these harsh, remote assets. From shallow to deep water, we provide new ways to reduce costs and improve performance for greater profitability.
CHARTING THE WATERS:
DELIVERING VALUE THREEFOLD

We address offshore challenges according to three main principles: reducing operational costs, increasing reservoir recovery, and managing risk exposure. With these goals in mind, we choose the applicable technologies for each project, from constructing wells to producing fields. Over and above that, we integrate all the chosen components into one seamless solution.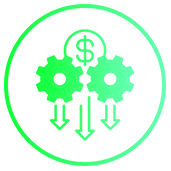 Reduce
Operational Costs
In every offshore operation, we focus on meeting or beating the operator's AFE budget. We dramatically reduce rig time by making fewer trips and minimizing the chance of failure. We also lower OPEX and CAPEX investments as much as possible by optimizing the use of resources with digital technologies, automated processes, simplified well architectures, and multiskilled crews.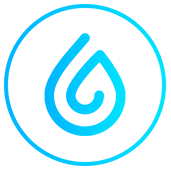 Increase
Reservoir Recovery
At Weatherford, we consider how every decision helps to achieve steady production rates and high recovery factors. When drilling, we manage pressures to minimize reservoir damage. We deliver straight, less tortuous wellbores to run casing and completions smoothly, reach targets, and minimize losses. We install completions to produce from different zones as conditions change. And fieldwide, we monitor and produce at optimal rates.
Manage
Risk Exposure
Weatherford mitigates safety and integrity risks in all offshore operations. To protect lives, we crosstrain crews to execute multiple tasks, automate processes to eliminate manual work, and use digital platforms to oversee operations remotely. To establish reservoir, connection, and cement integrity, we minimize formation damage, perform error-free casing and completion makeup, and deliver straight holes and correct centralization.
Drill for
Deep Results
10% LESS OPEX
20% LESS DRILLING TIME*

INCREASE PENETRATION RATES WITH STATE-OF-THE-ART TOOLS AND METHODS
To lower costs, we increase rates of penetration with state-of-the-art drilling tools, and we make adjustments with integrated real-time data. We also maintain constant pressures without expensive fluids, which reduces the risk of stuck bottomhole assemblies, delivers a simplified well architecture, and cuts operational time. In directional wells, we use easy-to-maintain equipment to drill smooth holes for faster casing and completion running—and more production—down the line. Together, our drilling technologies can lower costs by 10% and reduce drilling time by 20%.

OPTIMIZE WELL TARGETS IN REAL TIME, AND AVOID FORMATION DAMAGE
To maximize recovery, we optimize well targets according to dynamic up-to-the-second updates, drill straighter wellbores with fewer low spots, and avoid formation damage from heavyweight fluids or extended time in the pay zone.

MANAGE PRESSURES SAFELY, AND OVERSEE MULTIPLE RIGS REMOTELY
We manage downhole pressures to mitigate safety risks and protect the integrity of the formation. We also provide remote capabilities to manage drilling operations on multiple rigs from afar.
Construct
to Sustain
Success
15% FASTER CASING AND COMPLETION RUNNING
70% FEWER PERSONNEL*

AUTOMATE CASING MAKEUP, AND REDUCE TIME RUNNING IN THE HOLE
We automate makeup for 15% faster casing and completion installations with fewer personnel, and we enable cementing directly into the liner annulus for more efficiency. We also provide cased-hole functionality in openhole environments, with no need to case the open hole, cement the lower completion, or perforate.

ENABLE CASED-HOLE FUNCTIONALITY IN THE OPEN HOLE TO ACCESS MORE RESERVOIR
To help increase production, we reduce time in the open hole when casing, and we lower equivalent circulating densities to protect fragile formations when cementing. We also install openhole completion architecture in deep water to improve wellbore exposure and increase the production index from the beginning.

ASSURE LASTING CONNECTION AND WELL INTEGRITY WHILE REDUCING PERSONNEL
During casing running, we employ 70% fewer personnel on the rig and in the red zone to enhance safety. During cementing, we provide centralization for maximum standoff, reduce mechanical stress on the casing, and minimize microannular gaps to establish integrity. Creating lasting casing connections and better cement barriers reduces the risk of future interventions.
United Arab Emirates
ZERO REJECTED JOINTS AND 30% FASTER TUBULAR RUNNING USING VERO® SYSTEM
Explore the outcome
Nigeria
30% FASTER RUNNING OF SAND SCREENS IN CHALLENGING FORMATION WITH MECHANIZATION
Angola
$250 MILLION SAVED WITH OPENHOLE WELL ARCHITECTURE USING TERRAFORM® PACKER
Complete
for Continued
Rewards
2X FASTER
40% LESS OPEX
LESS CAPEX*

INSTALL COMPLETIONS IN ONE TRIP, AND REMOTELY FUNCTION VALVES USING ROVS
Using our technologies, we can make installation two times faster, OPEX 40% less, and CAPEX less. We do this by installing the upper and lower completions in a single trip or by running high-integrity completion connections with fewer personnel. In addition, we perform gravel packing from a single point for multiple zones, provide remote capabilities for running trees and actuating ROVs, and obtain real-time sensing data throughout the completion to avert costly intervention.

ACTIVELY ANALYZE AND REMOTELY MANAGE THE RESERVOIR, AND MAKE INFORMED DECISIONS
By drilling quality, stable boreholes beforehand, we enable running completion strings to the target production zone. We also maximize recovery with permanent real-time reservoir monitoring from the sand face through the upper completion.

REDUCE ONBOARD PERSONNEL FROM CWOP TO FIRST PRODUCTION
When running completions, we use fewer onboard personnel to enhance safety, and we verify proper connection makeup to establish integrity. To reduce risk further, we provide additional actuation options for completions, and we deliver VØ-rated isolation for multizone applications. In the event of uncontrolled flow in very deep wells, we offer fail-safe closure without relying on unpredictable nitrogen-charged chambers.
Produce
for Maximum
Profit
30% MORE UPTIME
30% MORE RECOVERY*

PLAN LIFT SYSTEMS STRATEGICALLY, AND MANAGE ASSETS PROACTIVELY
We reduce life-of-asset ownership costs. First, we start with a smoothly drilled, high-quality wellbore that minimizes wear on production systems. Then, we design lift strategies that stay true to your well for lower costs per barrel. We can also implement digital technologies for proactive asset management and a 30% reduction in downtime on average.

OPTIMIZE ARTIFICIAL LIFT, SURFACE FACILITIES, AND THE ASSET AS ONE
Maximum productivity begins by using proper drilling techniques for fragile formation and by minimizing low spots for less sand buildup. Next, we use an end-to-end approach including lift design, a comprehensive lift portfolio, and digital technologies to outsmart the decline curve. By optimizing the artificial lift system, surface facilities, and asset as one, we help to boost recovery by 30% on average.

LIMIT TRAVEL TO THE WELLSITE WITH AUTONOMOUS OPTIMIZATION
When it comes to production, we enhance safety by limiting human intervention at the wellsite. We do this by managing assets by exception, reducing trips to the location, and driving continuous optimization. Through autonomous lift adjustments and instantaneous alerts, we enable operating with zero personnel on location and generating 35% greater personnel efficiency on average.
Brunei
500% MORE OIL, 2X DRAWDOWN PRESSURE AFTER REVITALIZING WELL WITHOUT A WORKOVER RIG
Read about this result
Alaska
$1 MILLION ANNUAL OPEX SAVED WITH AUTONOMOUS WELL TESTING USING FORESITE® FLOW
Worldwide
500,000 WELLS CONNECTED AND 100,000 WELLS OPTIMIZED WITH THE FORESITE PRODUCTION PLATFORM
See more on the solution
Intervene and
Abandon with
Intelligence
48% LESS TIME FOR P&A
4.5 FEWER DAYS PER WELL*

ACCELERATE INTERVENTIONS WITH INTEGRATED ABANDONMENT SERVICES
We minimize intervention downtime with single-trip well testing and cleanup, skilled fishing expertise and accurate re-entry operations. We also save on costs by intelligently identifying what is happening in the wellbore and where production issues exist. Beyond that, we reduce abandonment expenses with single-source integrated services that leverage a full portfolio of available technologies. In fact, these services have reduced time by as much as 48% and saved as many as 4.5 days per well.

USE RISERLESS SOLUTIONS IN PROBLEMATIC WELLS, AND SIDETRACK WELLS WITH EASE
We increase recovery using the largest portfolio of riserless subsea intervention systems, including safety valves, straddle packers, thru-tubing screens, and acid stimulation solutions. We recommend precise amounts for acid or chemical injection to prevent condensate buildup. We performing sidetracks get wells back online with increased reservoir contact. And, we revitalize wells as long as economically justifiable before abandonment.

INTERVENE WITH CROSSTRAINED AND REMOTE CREWS, AND ABANDON FOR TRUSTED BARRIERS
We reduce onboard personnel by executing multiple operations with a crosstrained and by providing virtual guidance from specialists. Not only that, our abandonment services provide preliminary expertise and contingency planning that results in permanent barriers operators can trust not to impact the environment over time.
Brazil, West Africa, and the UK
TENS OF MILLIONS SAVED USING RISERLESS SUBSEA INTERVENTION SYSTEMS
Asia Pacific
28 DAYS SAVED BY DECOMMISSIONING 17 WELLS WITH ZERO INCIDENTS
*Values are estimates based on prior Weatherford operations. Actual results may vary.
Returns
TO THE MAX
Get the most from your offshore resources. Using an integrated approach and broad view in these challenging assets, we execute all operations while considering total profitability for the operator. Our specialists combine the best-suited technologies, processes, and strategies in your projects.
Challenge Us
Are you ready to maximize returns in offshore assets? Please complete the contact form, and one of our experts will be in touch.
Thank you for contacting us.
Your request is being directed to the appropriate person in our organization.
We will be in touch soon.