Bucking Systems
Reduce time on the critical path with offline makeup and breakout

As the only company involved in all stages in the life of the tubular, Weatherford offers bucking technologies for applications from the pipe mill to the oilfield. Controlled by one operator, these units automate the makeup and breakout of all connections—such as couplings, tubulars, and bottomhole assemblies—and verify connection integrity to reduce time on the rig floor.
Make connections with accurate torque
Rotational Bucking Unit
Our ComCAM unit automates tubing, casing, completion, and premium-connection makeup and can instantly reverse to breakout. The unit is well suited for repair shops, completion services, offline stand building, and small pipe-threading facilities.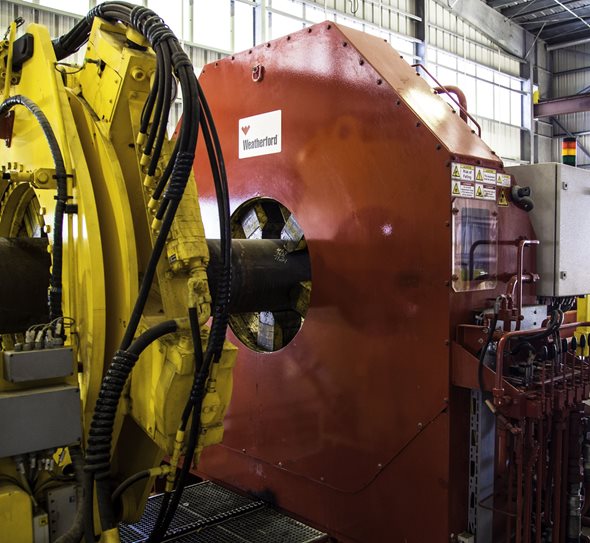 Make oilfield connections with efficiency
Nonrotational Bucking Unit
On onshore and offshore rigs, our TorkWrench® mobile bucking unit makes efficient connections for drillpipe, bottomhole assemblies, drill collars, downhole motors, and drilling tools.