Weatherford Wins Plug and Abandonment Award
March 3, 2016
Recognized for Industry-Leading Abandonment Technology
HOUSTON, March 4, 2016 – Weatherford was named P&A Pioneer at the DecomWorld Awards 2016, held on February 23 during the DecomWorld Decommissioning and Abandonment Summit in Houston, Texas. The award recognizes a technology or solution that demonstrates cutting-edge capabilities for well plugging and abandonment — in this case, the Weatherford Rig-Free® light-duty pulling and jacking unit.
The chief benefit of the innovative Rig-Free light-duty pulling and jacking unit is in its name: It eliminates the need to use jackup and workover rigs for offshore abandonment and intervention campaigns. For well abandonment or intervention operations involving multiple wells, the elimination of a rig can represent tens of millions of dollars in savings.
DecomWorld said in a statement, "Weatherford's solution has supported the industry in developing a novel rigless methodology, which drives innovation and applies to the late-life operations and abandonment phases."
About Weatherford
Weatherford is one of the largest multinational oilfield service companies providing innovative solutions, technology and services to the oil and gas industry. The Company operates in over 100 countries and has a network of approximately 1,200 locations, including manufacturing, service, research and development, and training facilities and employs approximately 37,000 people. For more information, visit www.weatherford.com and connect with Weatherford on Facebook, LinkedIn, Twitter and YouTube.
Contact Weatherford
For further information: Kelley Hughes, Corporate Communications Manager, Kelley.Hughes@Weatherford.com; Jennifer Roth, Communications Specialist, +1.713.836.4345, Jennifer.Roth@Weatherford.com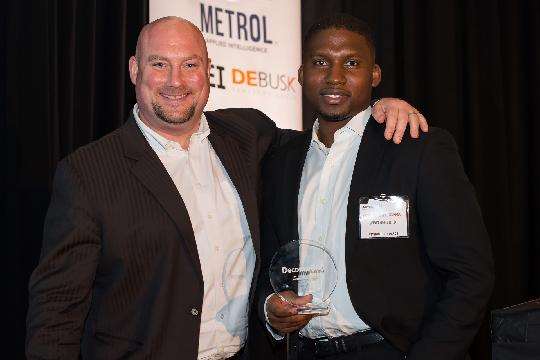 Friday, March 4, 2016 (11:29am)